UN adds regulation to booming spice, herb sector
12 Feb 2014, 08:21 am Print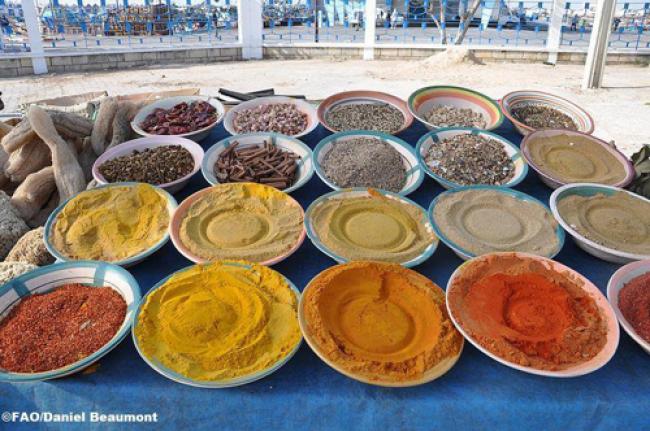 New York, Feb 12 (JEN): Black pepper, vanilla and basil are among the spices and herbs under scrutiny as a newly created committee meets on Tuesday in India to develop quality standards for the multi-billion industry, which could also aid small farmers in selecting what to grow and how, the United Nations food agency on Tuesday announced.
"Once clear internationally accepted standards are established, consumers can trust the safety and quality of the spices and herbs they buy," Ren Wang, Assistant Director General of the UN Food and Agricultural Organization's (FAO) Agriculture and Consumer Protection Department said.
The Codex Committee on Spices and Culinary Herbs (CCSCH) is part of the Codex Alimentarius Commission, established in 1963 by FAO and the UN World Health Organization (WHO) to develop harmonized international food standards, guidelines and codes of practice to protect the health of the consumers and ensure fair practices in the food trade.
The spice and herb sector has been enjoying rapid growth for several decades as demand grows in booming economies in Asia and elsewhere, and increased recognition of their health and culinary benefits.
"While there are standards for some spices and herbs already, there is no global body that provides product specific, harmonized quality standards for whole and ground spices and culinary herbs," the FAO said in its news release.
At its nearly week-long meeting in the southern Indian city of Kochi, the Committee will continue ongoing efforts to establish general standards for spices and herbs in line with other foods, based on hygiene, contaminants and pesticide residues.
A set of standards could also aid small-scale farmers, the UN agency said, showing them more clearly "what they should be growing and to what standard."
According to the FAO publication 'Spices and Herbs for Home and Market,' there are around fifty spice and herb plants of global trade significance, but many other spices and herb crops are expanding and offer good returns to small-scale farmers.
The spice and herb trade is a multi-billion dollar business. Photo: FAO/Daniel Beaumont