Variety
Art & Culture / Entertainment
Ricky Martin's nephew drops harassment charges against singer
Just Earth News | @justearthnews | 21 Jul 2022, 02:08 pm Print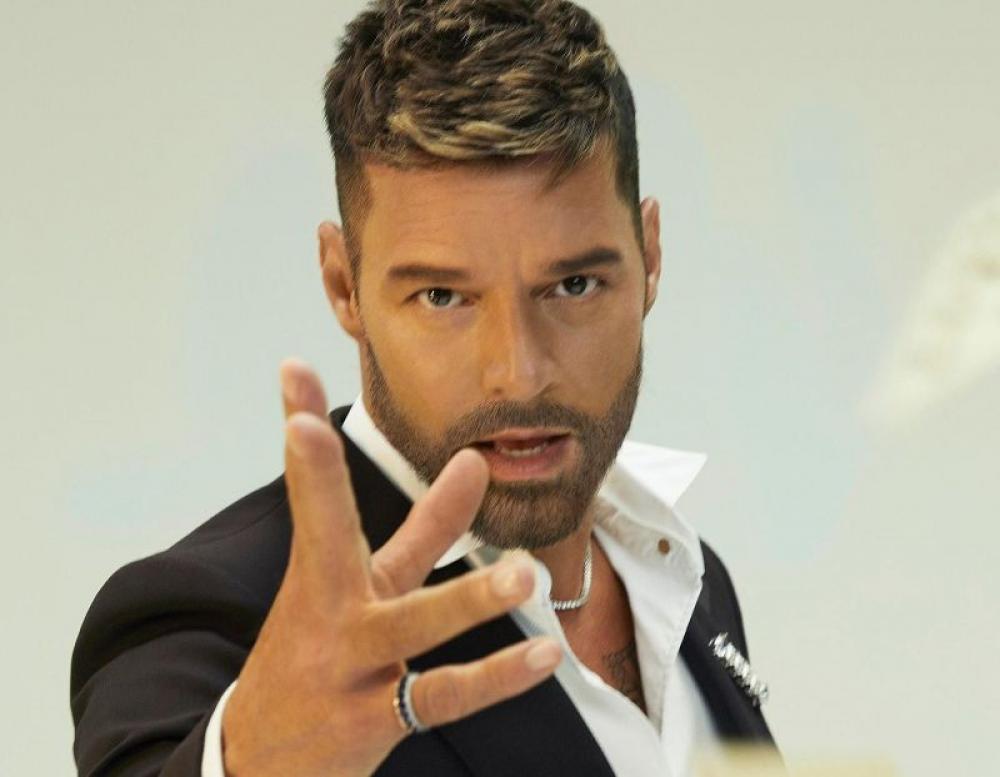 Ricky Martin
Image Credit: Ricky Martin Facebook
A nephew of singer Ricky Martin who claimed to have shared a romantic relationship with the pop star has dropped allegations of harassment against him.
A judge lifted a temporary restraining order against Martin on Thursday at a hearing in Puerto Rico's San Juan.
According to police spokesperson Axel Valencia, the order will be "archived" since there "is nothing criminal" pending against Martin.
The Puerto Rican police had served Martin with a protection order for domestic abuse on July 1.
The order was sought by his 21-year-old nephew, according to the Spanish news outlet Marca, citing a family member of Martin's.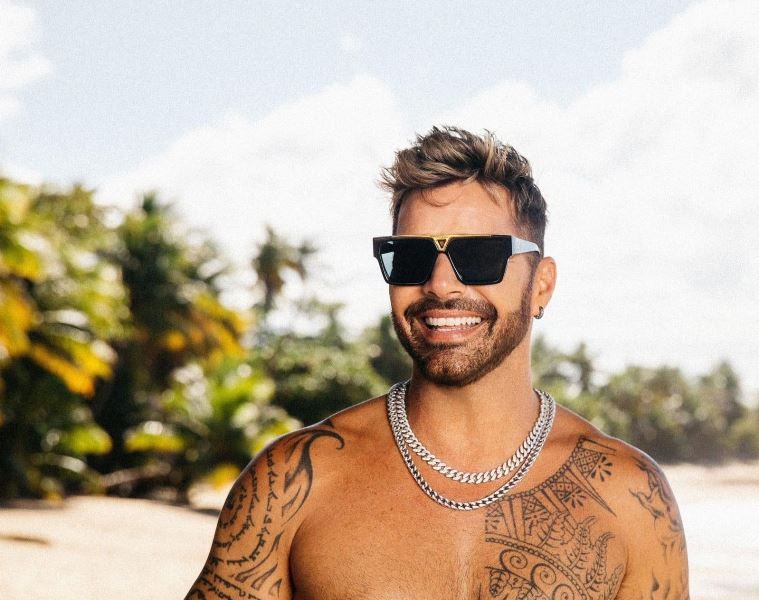 The story alleged that Martin, 50, and his nephew had been in a romantic relationship.
As per the news, the nephew and Martin had ended a relationship two months before the order of protection was requested.
However, Martin allegedly didn't accept that it was over, Captain Luis Dias, Director of the Intelligence Bureau for the Puerto Rican Police Department, told CNN Monday.
But one of Martin's attorneys, Marty Singer, strongly denied the allegations in a statement to CNN Monday, calling them "untrue" and "disgusting."
On Thursday after the nephew dropped his charges, Martin in a Facebook post revealed that "This was never anything more than a troubled individual making false allegations with absolutely nothing to substantiate them."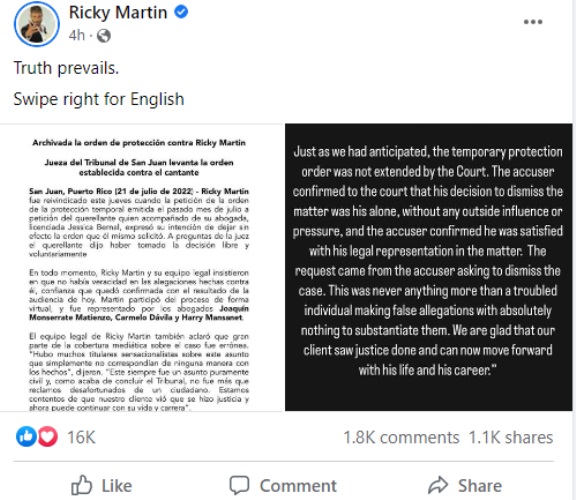 The protection order was lifted on Thursday after the nephew had asked the case be dismissed.
Ricky Martin, who went officially public about his homosexuality in 2011 in his memoir, has been married to his husband Jwan Yosef, a Syrian born Swedish-patriated visual artist. He confirmed his engagement in 2016.
They are parents to twin boys Valentino and Matteo (now teenagers), daughter Lucia and son Renn, all of whom were welcomed by the singer via surrogacy.