Variety
Art & Culture / Entertainment
60+ Emma Thompson pining for orgasm hires 28-yr male prostitute to relive her sex life in new film
Just Earth News | @justearthnews | 18 Jun 2022, 10:37 am Print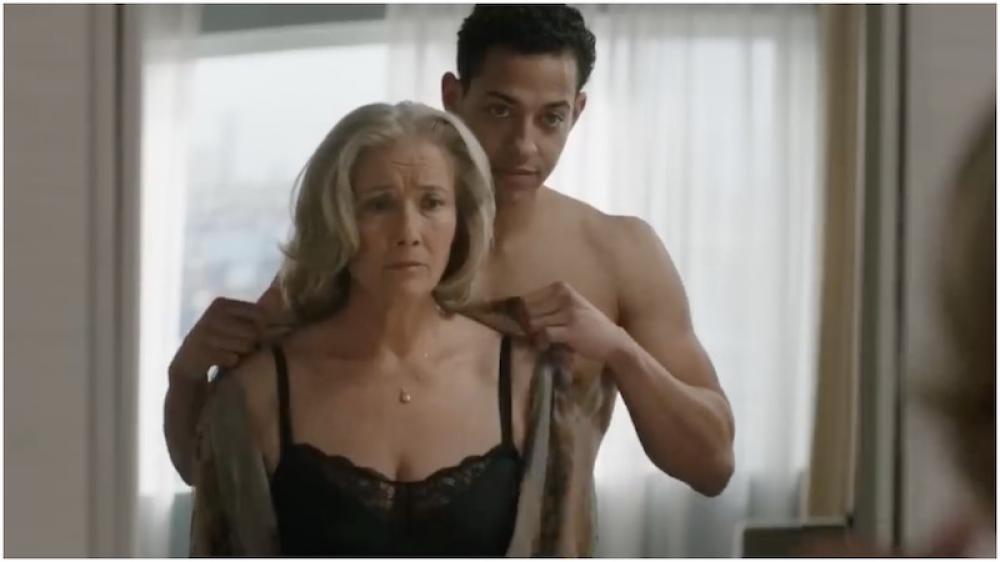 Emma Thompson
Does anyone know or care if middle-aged women are getting any sexual satisfaction or pleasure? Yes, you heard it right. That is screen goddess Emma Thompson for you as she pushes the boundaries in a new film where she plays a sexagenarian who hires a young stud to fulfil her lifelong sexual urge of a good organsm.
Playing a 62-year-old retired religious education teacher (Nancy) pining for orgasm all her life, in the film 'Good Luck to You, Leo Grande', Emma hires what she writes in Vogue "a 28-year-old male sex worker (Leo) to help expand her horizons."
Daryl McCormack of "Peaky Blinders" fame plays the male prostitute hired by Emma for sex life course correction.
"This is the story of the film Good Luck to You, Leo Grande, which was written by Katy Brand and sent to me with an 'Is this anything that might intrigue you?' kind of message," she writes in the Vogue article of the film directed by Sophie Hyde.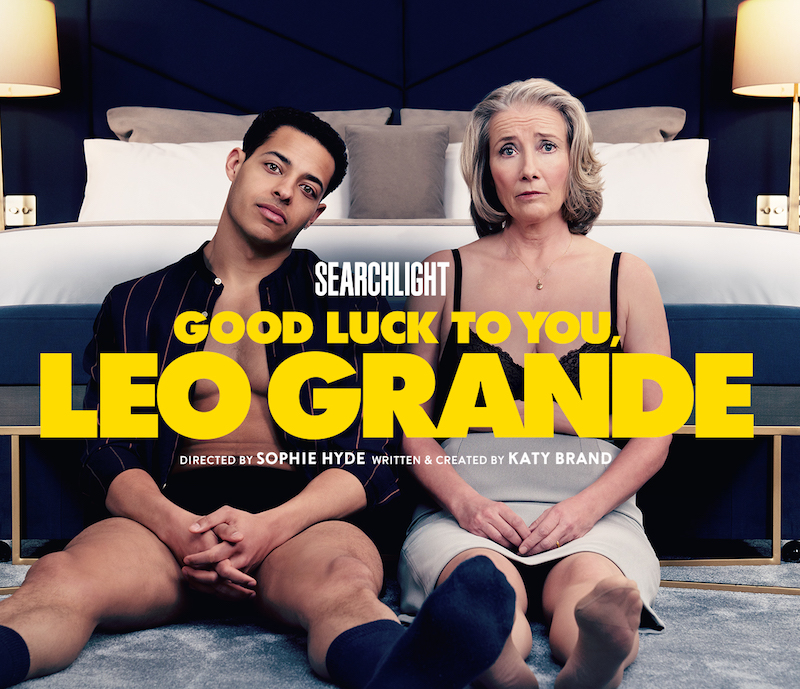 "In our younger years, we used to be constantly nagged by Cosmo about orgasms, I recall. It was always on the front cover – how to achieve them in bigger, better ways. The focus on the achievement – as though we were less than wholly alive if we weren't constantly emerging pinkly breathless from our latest appointment with ecstasy – was frankly a little bullying.
"We were also informed that older women could sometimes want more sex, and then the cougar myth was born – tedious, banal and empty, like so many of the sexual types we are supposed to embody," she writes.
According to hulu.com, where the film is streaming, Nancy Stokes (Emma Thompson), a retired school teacher, is yearning for some adventure, and some sex. And she has a plan, which involves hiring a young sex worker named Leo Grande (Daryl McCormack).
"Over the course of 19 days in February 2021, Daryl McCormack, now 29, and I, 63, filmed four meetings in a Norfolk so Covid-secure it felt like ours and ours alone. You might be forgiven for assuming that this is a sort of Home Counties riposte to Last Tango in Paris – more of a First Two-step in Norwich – but, in fact, it's an adventure in several kinds of intimacy. An exploration of pleasure and shame, and a portrait of sex work as one of the caring professions," Emma writes about her experiencing of the film's making.
"Nancy, terrified about what she's set in motion, arrives laden with assumptions about Leo and low expectations after a lifetime of disappointment in the bedroom. Leo arrives with an open mind and heart, impressive people skills and secrets of his own," she writes of the film where there are several moments of comic relief.
"Playing this woman on the brink of crossing every boundary she has held all her life – crossing so many lines she's cross-eyed – was the most bracing challenge I'd been offered in years.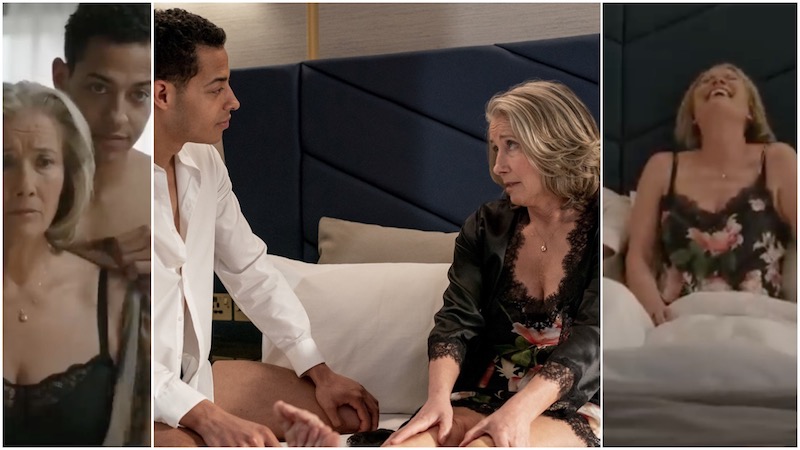 "I don't know if you've ever taken all your clothes off in front of a young person you don't really know. Never assume anything. But if you haven't, I'm here to tell you that it's a little bit intimidating. Especially if you're a post-menopausal woman in her sixties who's recently eaten far too many Tunnock's Tea Cakes owing to lockdown comfort-seeking, and the young person is in startlingly perfect shape owing to playing someone whose job requires them to be in perfect shape," Emma writes in her article for Vogue.
She said the director, Sophie Hyde, guided them into naked rehearsal by joining them naked.
"We three stood about, entirely bare, and talked about our bodies and what we liked and didn't like about them. I had a much longer list of dislikes than either of them. But in the end, it just reminded me of how levelling and also elevating being nude with people can be," she writes.