Variety
Art & Culture / Entertainment
Hollywood actor Alec Baldwin is cancelling other projects after prop weapon shooting mishap
Just Earth News | @justearthnews | 24 Oct 2021, 09:10 am Print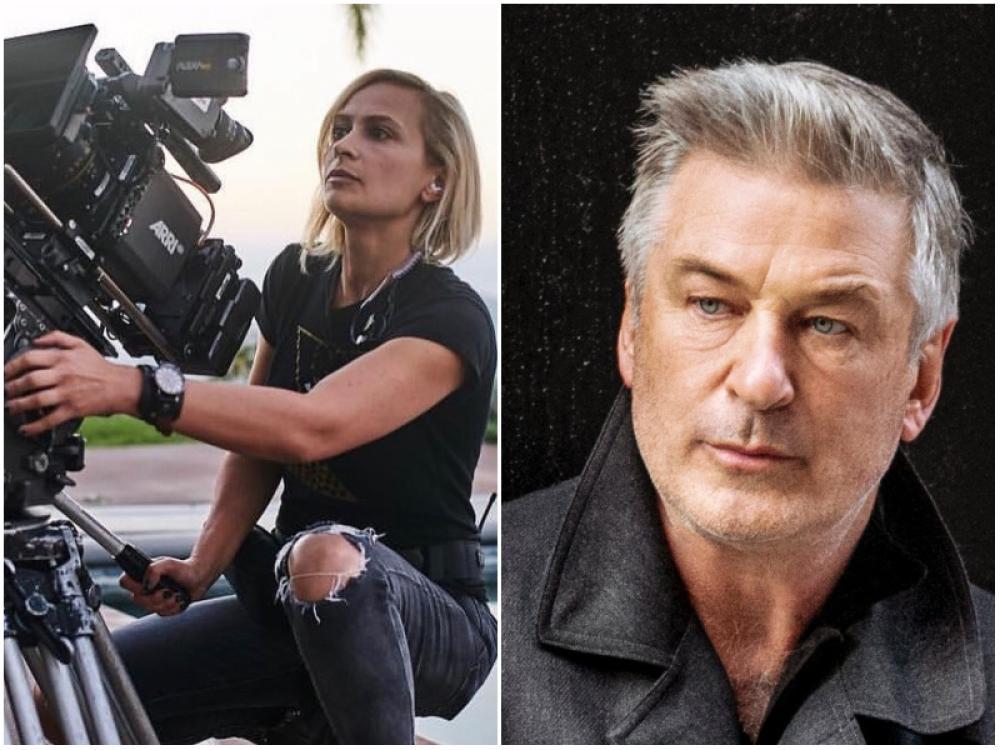 Alec Baldwin
Cinematographer Halyna Hutchins and actor Alec Baldwin. Images from their Instagram profiles
Los Angeles: Hollywood actor Alec Baldwin "is canceling other projects" following an accidental shooting on the set of his film Rust which left cinematographer Halyna Hutchins dead, media reports said.
The shooting mishap also left the director of the movie Joel Souza injured.
A source tells PEOPLE magazine that Baldwin, 63, is looking "to take some time to himself and re-center himself," as he has during difficult times in the past.
"This was pretty devastating," the source says. "This is how he handles difficult times. Whenever something bad happens, in the short term, he removes himself from [the] public eye."
The source confirms to PEOPLE that Baldwin was "hysterical and absolutely inconsolable for hours" following the shooting:
"Everyone knows this was an accident, but he's absolutely devastated," the source told the magazine.
The prop weapon Hollywood actor Alec Baldwin fired on the set of the movie 'Rust', killing cinematographer Halyna Hutchins and injuring film's director Joel Souza, was handed to him by an assistant director who had confirmed the gun was 'cold and safe', according to a court record.
The court documents say assistant director Dave Halls, who had handed one of three prop weapons to Baldwin that were set up in a cart by an armorer, did not know the prop gun contained live ammunition and indicated it was unloaded by yelling "cold gun!".
According to an affidavit for a search warrant for the movie set at Bonanza Creek Ranch in northern New Mexico filed by the Santa Fe County Sheriff's Office, the "cold gun" remark was meant to indicate or confirm that the prop weapon did not have live rounds.
But when the senior actor fired the gun, a live round hit director of photography Hutchins, 42, in her chest and wounded film director Souza, 48, who was nearby, the affidavit said.
Halyna Hutchins was airlifted to a hospital where she was pronounced dead, while Joel Souza was admitted to another medical facility with 'non-life threatening' injury, according to the affidavit.
The film's production company, Rust Movie Productions LLC, in a statement said production of the film has been halted for an undetermined period of time following the accident.
"We are fully cooperating with the Santa Fe Police Department's investigation, and we will be providing counselling services to everyone connected to the film as we work to process this awful event," the statement read.