Women demonstrate in Kabul over Mahsa Amini's death, Taliban fire into air disperse protesters
Just Earth News | @justearthnews | 30 Sep 2022, 08:24 am Print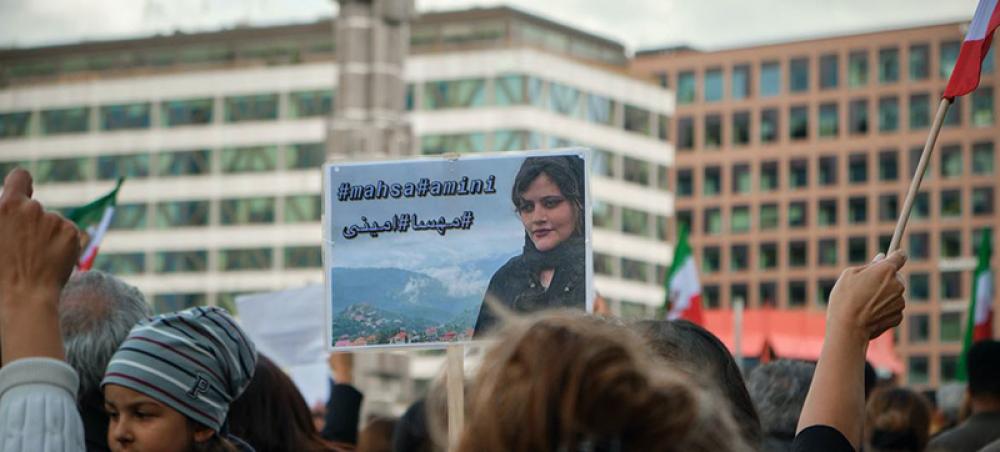 Image: Unsplash/Artin Bakhan
Kabul: The Taliban forces shot in the air to disperse the women protesters who had assembled in front of the Iranian Embassy in Kabul to demonstrate against the death of Mahsa Amini.
Afghan women gathered on Thursday in front of the embassy of Iran in Kabul, demonstrating in support of the protests of the Iranian people. However, the demonstration was suppressed by the Taliban forces, shooting aerially, reports Khaama Press.
During the protest, the demonstrating women were heard chanting slogans like "Women, Life, Freedom" and "Iran rose, now it is our turn."
Amini, 22, was arrested by Iran's "morality police" in the capital, Tehran, on 13 September, for allegedly not wearing a hijab in full compliance with mandatory requirements. 
She fell into a coma shortly after collapsing at a detention centre and died three days later from a heart attack, according to the authorities.
Wave of demonstrations
Since her death, thousands have joined anti-government demonstrations throughout the country.
Security forces have responded at times with live ammunition, and many people have been killed, injured and detained in the protests.
Violent response to protests
On Saturday, State media put the number killed at 41, she added. However, non-governmental organizations monitoring the situation have reported a higher number of deaths, including of women and children, and hundreds injured across at least 11 provinces.
"We are extremely concerned by comments by some leaders vilifying protesters, and by the apparent unnecessary and disproportionate use of force against protesters," said Shamdasani.
"Firearms must never be used simply to disperse an assembly. In the context of assemblies, they should only be used in cases of an imminent threat to life or of serious injury." 
Number of arrests unknown
Meanwhile, reports indicate that hundreds of people have also been arrested, including human rights defenders, lawyers, civil society activists, and at least 18 journalists. The Government has not announced the overall number of arrests.
Shamdasani reported that in the province of Gilan alone, the police chief said 739 people, including 60 women, had been detained during three days of protests.
OHCHR called on the authorities to ensure the rights to due process and to release all who have been arbitrarily detained.