India's 'missing women' are back, NFHS finds the country has more females than males
Just Earth News | @justearthnews | 26 Nov 2021, 06:54 am Print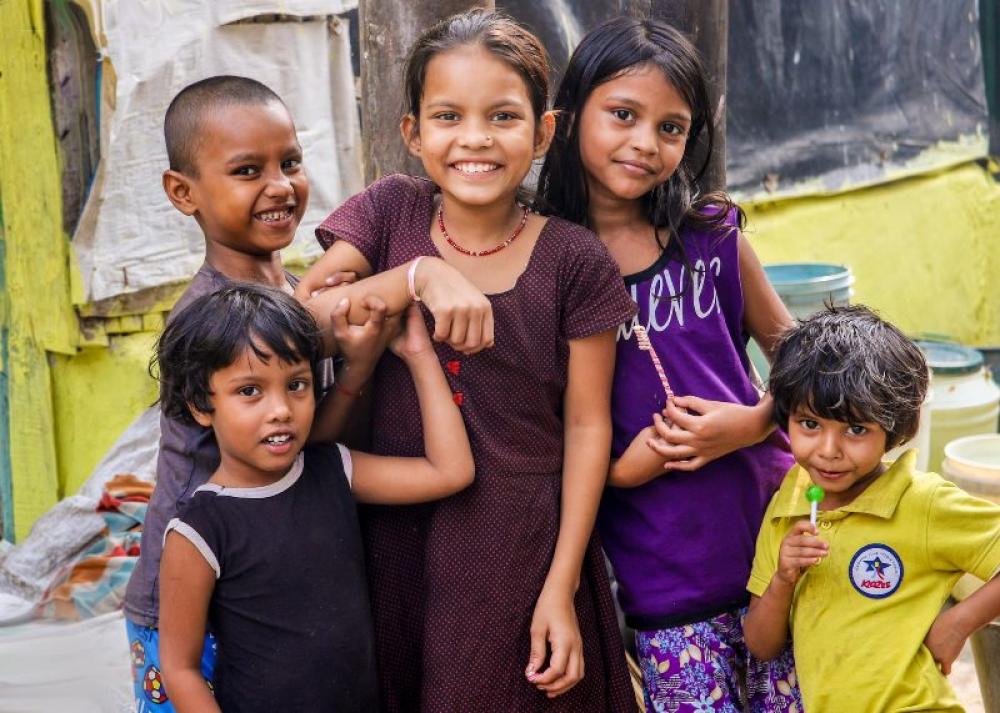 India I Girls
New Delhi: India has more women than men -- 1020 women per 1000 men -- for the first time in recorded history, the fifth National Family and Health Survey (NFHS) has revealed, asserting the fact that advocacy for gender equality and women's empowerment has started to deliver results.
The survey that started three decades ago had repeatedly recorded fewer women than men, indicating the existence of gender bias linked to the social stigma against giving birth to a girl child.
The country has come a long way since 1990 when Nobel laureate Amartya Sen coined the term 'missing women' as at that time there were 927 women per 1,000 men in the country.
Subsequent Central and state governments in India made efforts to overcome the grim situation by framing strict laws against sex-selective abortion or female foeticide, creating awareness for gender equality through largescale campaigns, providing recurring incentives to parents belonging to economically weaker sections giving birth to a girl child, encouraging them to educate their daughters with further financial support and imposing strict penalties against marrying underage girls, among many other initiatives.
Gradually, the efforts began bearing results and India progressed to an equal sex ratio in 2005-2006 of 1000:1000, according to the NFHS-3 data.
However, soon after there was a drop and the ratio was recorded at 991:1000 in the NFHS-4 data.
Finally, phase two of the NFHS-5 data, collected from a survey of 6,50,000 houses between 2019 and 2021 has found India has 1,020 women for 1000 men.
India's reproductive rate has dropped to an average of 2, which is below replacement level, an important finding for a country that has worked hard to reign in population growth.
This average is even lower at 1.6 for urban areas.
In the 1950s women in India had an average of six children. However, the current reproductive rate reveals that not enough children were born to replace the older generation.
The major shift in India's gender ratio is a remarkable moment for the country, especially because it has been grouped with other countries responsible for 100 million "missing women" globally.
Vikas Sheel, additional secretary, Union ministry of health and family welfare and mission director, National Health Mission remarked that improved sex ratio is a significant achievement and even though the real picture will emerge only after the census, it only goes to show that measures taken for women empowerment have been steered in the right direction
With the sex ratio at birth for children born in the last five years still at 929, India has a long way to go.
The states and union territories that were surveyed in phase two were Arunachal Pradesh, Chandigarh, Chhattisgarh, Haryana, Jharkhand, Madhya Pradesh, NCT of Delhi, Odisha, Puducherry, Punjab, Rajasthan, Tamil Nadu, Uttar Pradesh and Uttarakhand, a Health Ministry statement said.
The full picture of India's shifting sex ratio would not become clear until the completion of the census, which was due in 2020 but was postponed due to the Covid-19 pandemic.