Thai granny defies age, picks up degree at 91
Just Earth News | @justearthnews | 10 Aug 2017, 05:46 am Print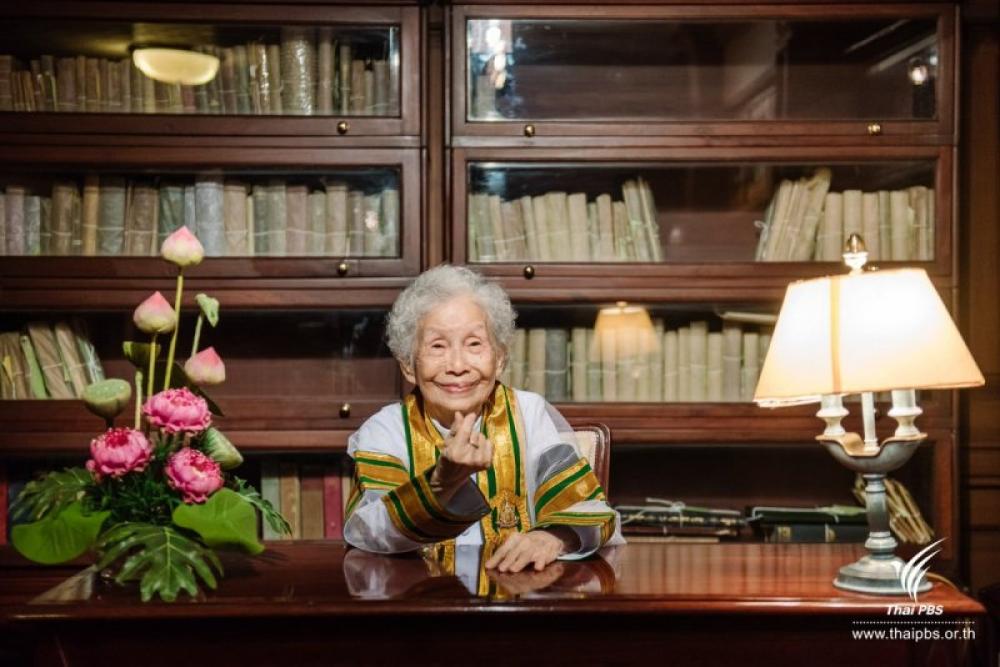 Image: twitter.com/ThaiPBS
Bangkok, Aug 10 (JEN): In a classic example of where there is a will, there is a way, a 91-year-old lady completed her bachelors degree on Wednesday.
Kimlan Jinakul hails from Thailand's Lampang province, but now resides in the national capital Bangkok.
Speaking to the BBC, she said that she always wanted to complete her bachelors, but had to part with her dreams following her marriage.
However, she said that she never wanted her children to feel the same way and encouraged them to attend university.
"I have always, though, wanted my children to be able to study. So I encouraged and supported them when they wanted to to go to university," the 91-year-old lady said.
Her efforts paid off as four of her five children completed their masters, with one completing a PhD from a US University.
Inspired by their success, Jinakul decided to enroll herself for a degree in Human Ecology at the Sukhothai Thammathirat Open University.
She was 72 when she first enrolled but had to drop the course due to the death of one of her daughters.
Almost 13 years later, after she had learnt to cope with the loss, she went back for a second time.
"After recovering from the loss and sadness, I pushed myself to finish this programme. I'm hoping my daughter's soul would be pleased to see this," she said.
And what's pushing her to learn more every day?
"This world never stops. There are always new problems for us to solve. If there were no new sciences, the world would stop prospering," the nonagenarian said.

Image: twitter.com/ThaiPBS