Rights
Human Rights/Free Speech/Media
Yemen facing serious food insecurity as conflict deteriorates: UN study
19 Jun 2015, 06:29 am Print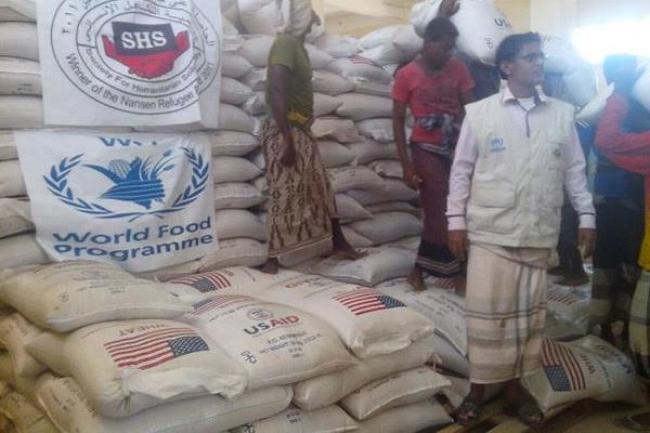 New York, Jun 19 (JEN): Six million people in Yemen are slipping towards severe hunger and now need emergency food and life-saving assistance, "a sharp increase" from the last quarter of 2014, according to a new joint study by two United Nations organizations.
"We are seeing a serious deterioration of the food security situation because of the ongoing conflict, which is also making humanitarian access difficult," warned Salah El Hajj Hassan, Yemen Representative for the UN Food and Agriculture Organization (FAO).

In addition to the population facing a food security 'emergency,' another over 6.5 million people are classified as facing a food insecurity security 'crisis,' says the report, released on Wednesday and prepared by the FAO, in cooperation with the World Food Programme (WFP) and the Ministry of Planning and International Cooperation in Yemen (MoPIC), on behalf of other technical partners, including a number of non-governmental organizations.

"Unless access to the affected population is guaranteed to provide humanitarian assistance, further deterioration of the situation is very likely," added Hassan.

Ten out of Yemen's 22 governorates are now classified as facing food insecurity at 'emergency' level, finds the report.
Millions more are highly vulnerable and could easily fall into emergency levels unless there is a dramatic improvement in the availability and access to food at prices that most people can afford.

The intensified conflict in Yemen has created a scarcity of staple foods and other essential commodities, disrupting livelihoods, markets, agriculture and fisheries, import, export and commercial activities, among others.

That situation has resulted, the report stresses, in a serious reduction in people's incomes, as well as difficulty in accessing basic staple foods.
Although the entire country is facing the effects of the conflict, the poorest households, internally displaced, unskilled labourers, and marginalized groups, are most affected.

"Until a political solution is in place in the country, we will continue to see an increase in the number of people struggling to feed themselves and their families across Yemen," underlined WFP Representative and Country Director Purnima Kashyap.
She said, "We appeal to all parties to ensure unrestricted access for the delivery of humanitarian assistance to affected people."

The Integrated Food Security Phase Classification (IPC) analysis used to collect these data meets international standards and underwent a rigorous real-time external quality review conducted by the global multi-partner IPC Global Support Unit (IPC GSU).

"The quality review concluded that the analyses made the best use of available evidence to infer the current situation. The findings are invaluable for response planning," concluded IPC Global Programme Manager Cindy Holleman.

Photo: WFP Middle East and North Africa region (MENA)