Rights
Human Rights/Free Speech/Media
Rights groups condemn after Kuwaiti activist sentenced to five years in prison over 'insulting' tweets about Saudi Arabia
Just Earth News | @justearthnews | 15 Jun 2022, 07:58 am Print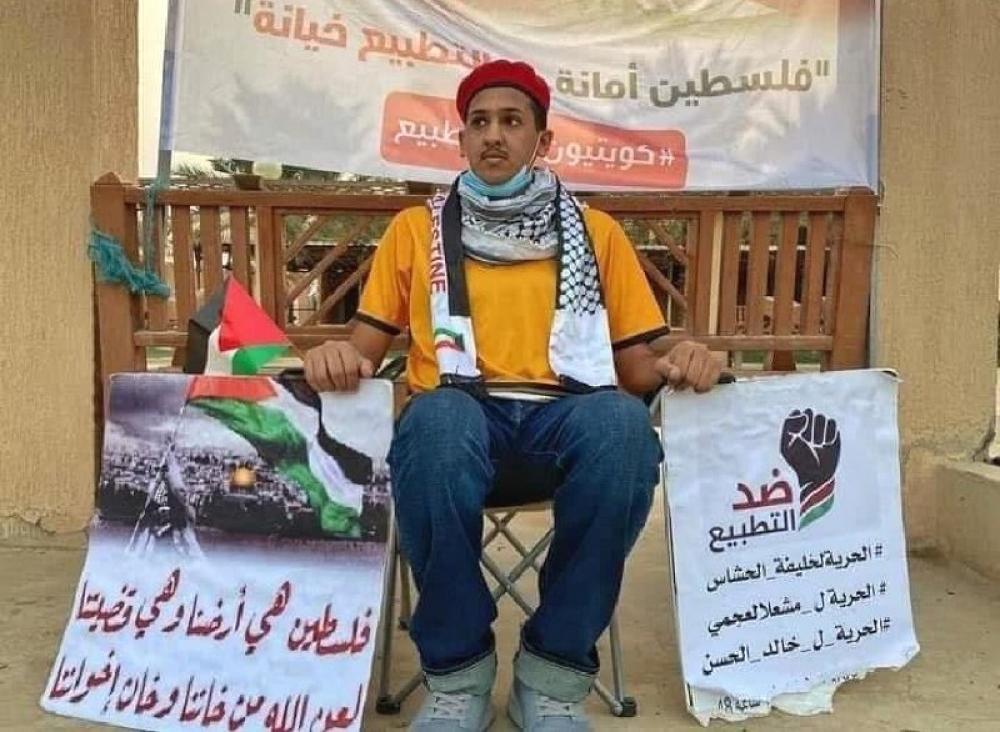 Kuwaiti Activist Jailed
File image of jailed Kuwaiti activist Salman Al-Khalidi from Twitter
Kuwait (JEN): A Kuwaiti court has recently sentenced a local activist to five years in prison over "insulting" tweets about Saudi Arabia, which has been widely condemned by global rights groups, according to Euro-Med Human Rights Monitor, a Geneva-based independent organization for the protection of human rights.
Expressing its deep concern, Euro-Med Human Rights Monitor said 23-year-old Kuwaiti activist Salman Al-Khalidi has been awarded the sentence on charges "challenging his legitimate right to freedom of opinion and expression."
The human rights organization said the Criminal Department of the High Court in Kuwait passed the sentence against Salman Al-Khalidi "in absentia" after the young activist was convicted of insulting the Kingdom of Saudi Arabia and "publishing false news for views he expressed on Twitter."
"The court based its decision on Article 4 of the provisions of Penal Code 16 of 1960, which contains broad texts that allow the authorities in Kuwait to prosecute and punish activists for exercising their constitutionally guaranteed right to express opinion," Euro-Med Human Rights Monitor said in its report.
The Geneva-based human rights monitor claimed that it had reviewed Salman Al-Khalidi's activity on Twitter and found that "what he wrote falls within the framework of his right to freedom of opinion and expression, was legitimate criticism of authorities in Kuwait and some other countries, and is no justification for his detention, trial, and imprisonment."
"On more than one occasion, the activist had criticized the Saudi Arabian authorities against the backdrop of the assassination of Saudi journalist Jamal Khashoggi in the Saudi consulate in Istanbul in October, 2018," Euro-Med Human Rights Monitor said.
The human rights organization said that restricting people's freedom to express their opinions in a peaceful manner is an arbitrary use of the law that challenges the Kuwaiti Constitution and Kuwait's international obligations under the relevant human rights treaties.
"Kuwaiti authorities must rescind the ruling against Salman Al-Khalidi, and stop passing laws restricting individuals' rights to peaceful criticism and to freely express their legitimate opinions," the organization said.
"The Kuwaiti National Assembly should amend all laws and legislation imposing restrictions on freedoms, as well as introduce legislation that permanently prohibits harming the rights of individuals and groups, and contributes to creating a safe environment for the expression of opinion and the exercise of civil liberties," it further demanded.