Rights
Human Rights/Free Speech/Media
Chinese repression: Hong Kong's journalist association release report on the deterioration of press freedom
Just Earth News | @justearthnews | 02 Aug 2021, 12:41 am Print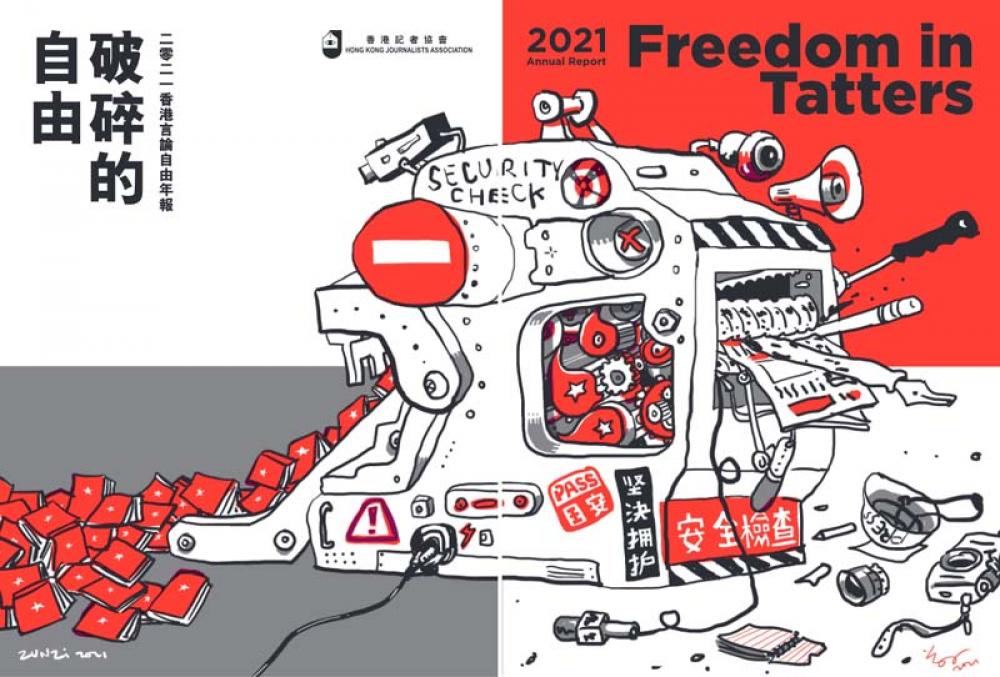 Hong Kong I Media
Image: Hong Kong Journalists Association Facebook page
Hong Kong: On July 15, the Hong Kong Journalists Association (HKJA) published their 2021 annual report on the effects of a repressive government on the media. The International Federation of Journalists (IFJ) supported its affiliate HKJA and the report's findings.
The report entitled 'Freedom in Tatters' outlines the erosion of the rule of law and the introduction of media regulations adversely affecting journalists in Hong Kong over the last 12 months. The report documents the National Security Law (NSL) implementation and the resulting impacts on press freedom and democracy.
The report highlights the uses of the NSL through the arrest of Jimmy Lai, the forced closure of Lai's pro-democracy media outlet Apple Daily, the weaponization of "fake-news" and the targeting of Hong Kong's public broadcaster, Radio Television Hong Kong (RTHK).
"The risks journalists face amid the NSL [National Security Law] and the imminent fake news legislation is growing", the report reads.
HKJA also noted a decline in access to public records as government departments introduced new policies on access to information.
Chris Yeung, the report's chief editor, said "the reality is that the whole freedom environment has sharply deteriorated, which is fully manifested in different sectors, including not just media, but arts and culture, film and publication."
The IFJ said: "The media landscape in Hong Kong has become intensely regulated by the government rendering press freedom close to non-existent. The IFJ urge authorities to implement the findings of HKJA's report."
The HKJA report recommends:
The Chinese National People's Congress should review the implementation of the NSL taking into account the change of circumstances and the anxieties of Hong Kong people.
The restoration of the media's access to public data.
The government to end studies on legislation on misinformation and instead counter misinformation through other means including education.
Police to remove the amendment defining "media representatives" in the Police General Order and genuinely facilitate the report of journalists.
The government to speed up the enactment of freedom of information laws that are effective in enhancing public access to information and archives.
An end to the pressuring of RTHK and respect for its editorial autonomy.