Rights
Human Rights/Free Speech/Media
AISHF writes to UN chief, expresses concern over rising attacks on Shia Muslims in Pakistan
India BloomsNews Service | @indiablooms | 15 Sep 2020, 12:55 am Print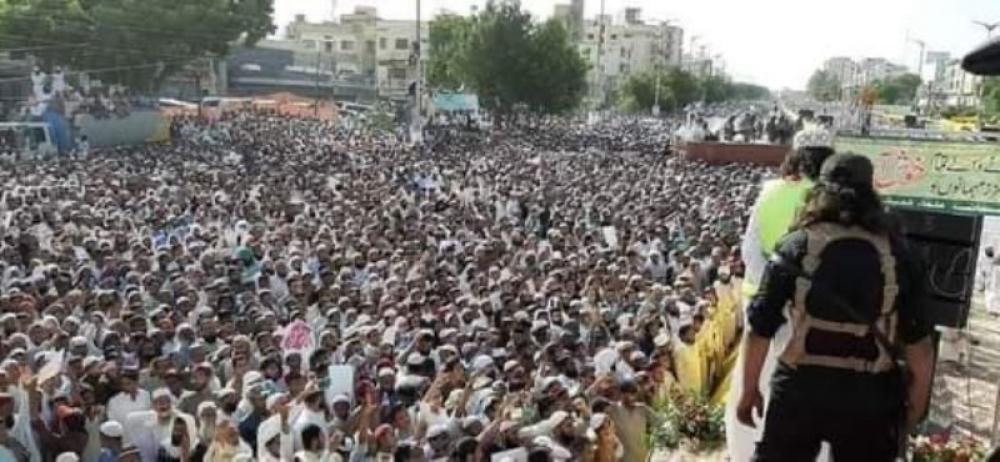 New Delhi: The All India Shia Husaini Fund (AISHF) has written to United Nations (UN) Secretary-General Antonio Guterres where the body has expressed concern over the rising instances of attack on Shia Muslims and other religious minorities in Pakistan.
The body also demanded the formation of an international commission to stop sectarianism and religious hatred in the neighbouring country.
In the letter written by AISHF Secretary-General Syed Hasan Mehdi, the organisation highlighted the dire situation of the minorities in Pakistan, saying over 30,000 Shias have been killed in terror attacks in the past three decades, reports ANI.
"The situation in Pakistan is so worse that no minority in the country is safe, be it Shia Muslims, Sikhs, Christians or Hindus. In the year 2020 alone, the terrorists have targetted huge populations of Shia Muslims. Like every year, these attacks have been on the peak during the month of Muharram," it said.
The group also expressed concern over continued arbitrary arrests, detentions and harassment of Shias by terrorist groups in Pakistan.
Anti-Shia rally in Pakistan:
Triggering fears of sectarian violence in Pakistan, a massive anti-Shia demonstration was held in Karachi city on Saturday.
After the massive protests, the hashtag #ShiaGenocide began trending on Pakistani social media, DNA India reported
Sea of protesters were seen chanting "Shias are Kaffir" (disbelievers) and holding banners of Sipah-e-Sahaba Pakistan, a terrorist organisation, linked to the killing of Shias over the years, reports the newspaper.
This comes after some major Shia leaders in the country allegedly made disparaging remarks against Islam in a televised broadcast of an Ashura procession last month, read the news report.
Video of the march shared on social media platforms showed participants waving pro-Sunni flags and chanting Sunni-power slogans.