Rights
Human Rights/Free Speech/Media
Egypt: UN urges investigations amid escalating violence
28 Jan 2014, 06:28 am Print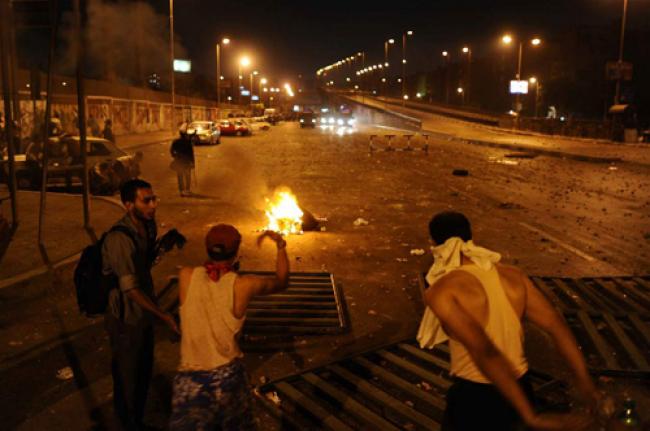 New York, Jan 28 (JEN): The top United Nations human rights official on Monday voiced grave concern about the escalating violence in Egypt, and called for a prompt investigation into recent incidents that have led to scores of deaths and injuries.
High Commissioner for Human Rights Navi Pillay also appealed to all sides to exercise restraint, after the "reprehensible" terrorist attacks that led to the loss of life and injuries, including the killing of at least 62 people killed in the capital, Cairo,
on Saturday
.
"I call on all sides to renounce the use of violence," Pillay said in a news release. "Security forces have a duty to respect the right to peaceful protest, and it is important that Egyptian authorities comply with their international obligation to ensure that all Egyptians can exercise their rights to free assembly and freedom of expression without fear of violence or arrest.
"Demonstrators must also ensure that their protests remain peaceful," she added.
Pillay stressed that security forces in Egypt must at all times operate in line with international human rights laws and standards on the use of force. At the same time, she condemned the violent attacks against police and security forces.
"The people of Egypt have the right to go about their lives without fear of violence," she said. "I call on the Egyptian authorities to carry out prompt, independent and impartial investigations into the killings, to make the findings public and to bring to justice those responsible in accordance with international human rights standards."
The High Commissioner expressed concern about reports that numerous people have been arrested in connection with protests, stressing that those detained should either be promptly released or charged with a recognizable criminal offence and brought to justice in accordance with international standards.
The recent violence comes as Egyptians commemorate the third anniversary of the country's revolution, when mass protests resulted in the overthrow of Hosni Mubarak.
Last July, renewed protests, in which dozens of people were killed and wounded, led to the military deposing President Mohamed Morsy and the setting up of an interim government. A new constitution was adopted in a referendum earlier this month.
Demonstrators in Cairo, Egypt, stand amid makeshift barriers on 27 July 2013. Photo: IRIN/Saeed Shahat