US: Heavy rains, water logging paralyse New York
Just Earth News | @justearthnews | 29 Sep 2023, 11:41 pm Print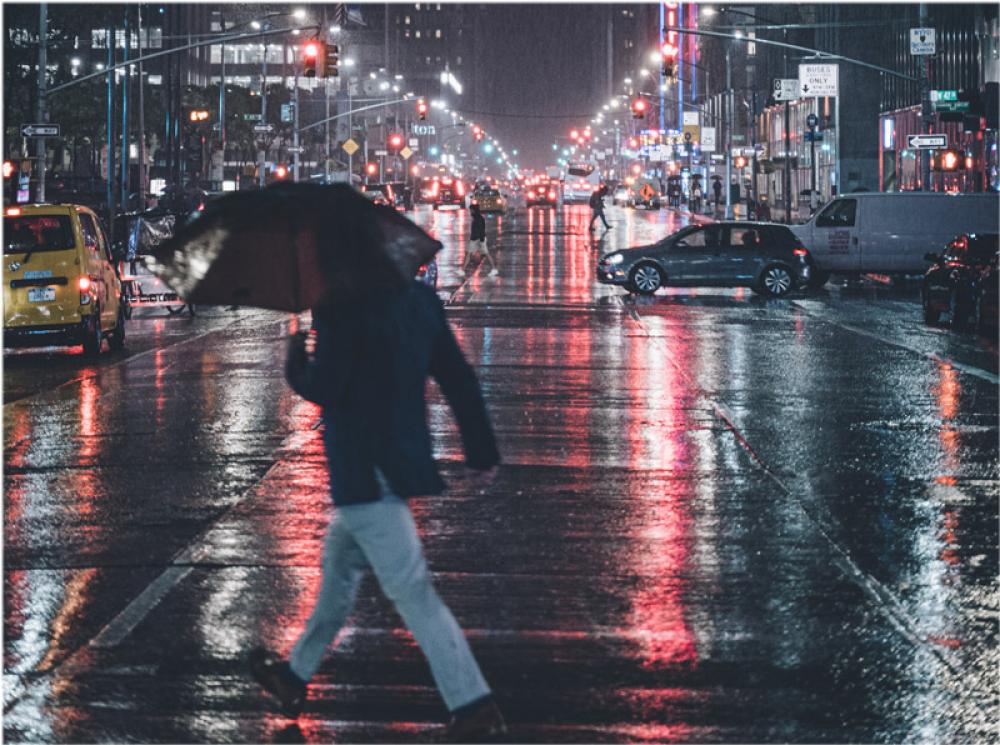 New York
Heavy overnight rains have disrupted and partially paralysed US financial capital New York.
The subway and flight operations in the city were also hit due to rains and resulting waterlogging as New York witnessed one of the wettest days in decades.
Several videos of waterlogged streets have now gone viral on the internet.
More rain fell in a single day at New York's John F. Kennedy International Airport – nearly 8 inches – than any other since 1948. A month's worth of rain fell in Brooklyn in just three hours as it was socked by some of the storm's most intense rainfall rates Friday morning, CNN reported.
New York Mayor Eric Adams wrote on X: "Today's weather isn't done with us yet. We might see up to eight inches of rain by tomorrow morning. I personally inspected flooding conditions in Sheepshead Bay and Canarsie."
New York Gov. Kathy Hochul declared a state of emergency and wrote on the same social media platform: "I am declaring a State of Emergency across New York City, Long Island, and the Hudson Valley due to the extreme rainfall we're seeing throughout the region. "
"Please take steps to stay safe and remember to never attempt to travel on flooded roads," she said.
She urged people to maintain caution while travelling in the city.
"New York: The rain isn't over yet. It is extremely dangerous to travel on flooded streets," she wrote earlier on X.
"As rain continues to impact downstate areas throughout the day, don't attempt to walk, bike, or drive in these conditions," she said.
Neighbouring New Jersey Governor Phil Murphy also declared a state of emergency.
"I am declaring a State of Emergency effective at 3:00 p.m. We are experiencing heavy rainfall that is expected to accelerate in many parts of the state over the next several hours," he wrote on X.
He said: "Residents should stay off the roads, remain alert, and follow all safety protocols."
The water also found its way into 150 of New York City's 1,400 schools, which remained open on Friday, New York City school chancellor David Banks said at a news briefing, reported CNN.
According to reports, several lines of the New York subway system, a major lifeline of the city's transport system, remained closed in Brooklyn after water poured down the steps and even through the ceilings of few stations.
Air travel didn't fair any better. Flight delays hit all three New York City area airports Friday. Flooding inside the historic Marine Air Terminal in New York's LaGuardia Airport forced it to close temporarily. The terminal, which is the airport's smallest and serves Spirit and Frontier airlines, was open again Friday night, reported CNN.
Speaking on the rains, Rohit Aggarwala, New York City's Chief Climate Officer was quoted as saying by CNN: "Overall, as we know, this changing weather pattern is the result of climate change."
"The sad reality is our climate is changing faster than our infrastructure can respond," he said.