Google celebrates its 25th birthday today
Just Earth News | @justearthnews | 27 Sep 2023, 09:07 am Print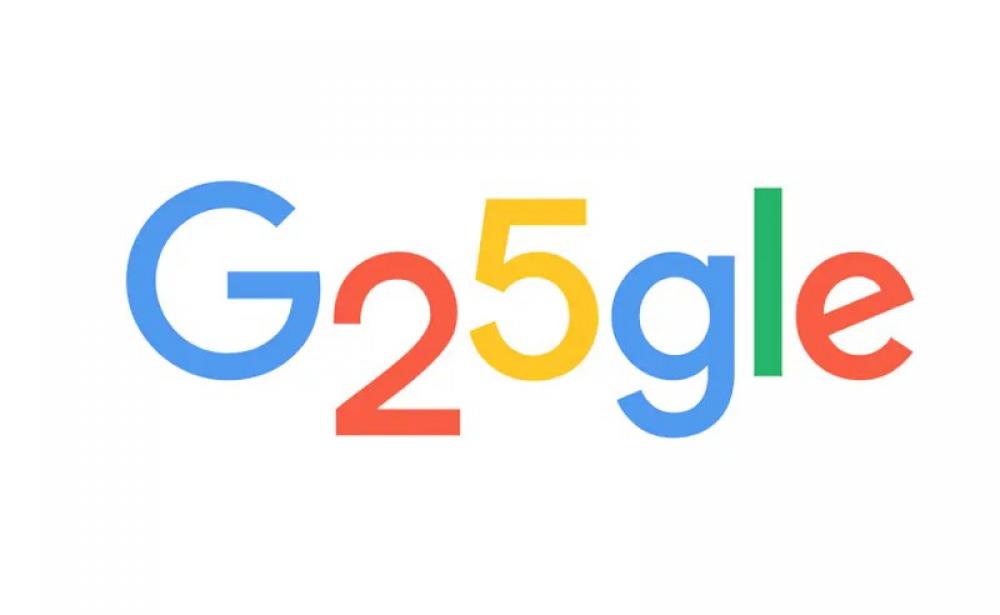 Photo Courtesy: Google Doodles
Mountain View(California): Search engine Google is celebrating its 25th anniversary with a special doodle.
Although Google Inc. was officially incorporated on September 4, for over a decade, the company has observed its birthday on September 27.
On this occasion, the company revisited its past by showcasing various doodles.
Today's Google Doodle includes a GIF that transforms 'Google' into 'G25gle'.
The tech company expressed that it sees this day as an opportunity for reflection while looking ahead to the future.
By fate or luck, doctoral students Sergey Brin and Larry Page met in Stanford University's computer science program in the late '90s.
"They quickly learned they shared a similar vision: make the World Wide Web a more accessible place. The pair worked tirelessly from their dorm rooms to develop a prototype for a better search engine," Google wrote in its blog.
As they made meaningful progress on the project, they moved the operation to Google's first office — a rented garage. On September 27, 1998, Google Inc. was officially born.
"Much has changed since 1998 — including our logo as seen in today's Doodle — but the mission has remained the same: to organize the world's information and make it universally accessible and useful. Billions of people from all over the globe use Google to search, connect, work, play, and SO much more!" read the blog.
Thank you for evolving with us over the past 25 years. We can't wait to see where the future takes us, together, Google said.
Sundar Pichai, the current CEO of Google, recently shared a note commemorating the company's birthday.
In it, he reflected on Google's transformative role in technology and its trajectory moving forward. Pichai expressed his gratitude to the users, employees, and partners who contributed to Google's success.
Pichai emphasized the significance of innovation and adaptability in his note. He recognised that what was once groundbreaking technology has swiftly become commonplace, underscoring the relentless pursuit of progress and expansion of boundaries.