Venice canal patch turns fluorescent green, authorities start investigating
Just Earth News | @justearthnews | 28 May 2023, 10:58 pm Print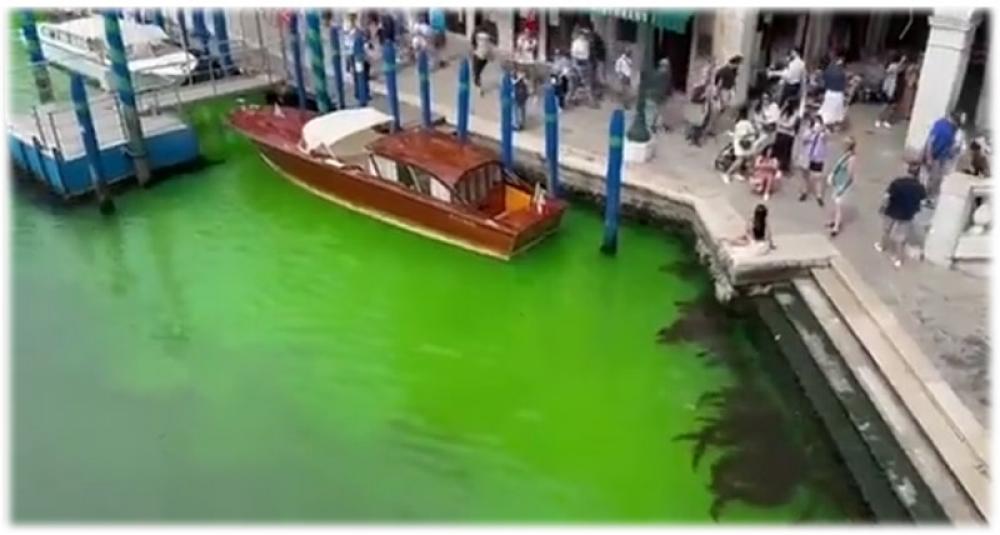 Venice Canal Water
Image: Twitter video grab
People in Venice woke up to a surprising sight as they noticed that a patch of the city's famed central waterway appeared to have turned fluorescent green.
Local authorities have started an investigation into the matter.
People have already started guessing over the possible reason behind the water turning into fluorescent green.
Theories range from the release of dye to a protest by environmental activists, reports BBC.
Many social media users said the images coming out of Venice were remindful of the 1968 stunt by Argentine artist Nicolás García Uriburu, who dyed the waters of the Grand Canal green in order to raise awareness of ecological issues, the British media reported.