Turkey: Recep Tayyip Erdogan wins presidential election, extends rule into third decade
Just Earth News | @justearthnews | 28 May 2023, 10:43 pm Print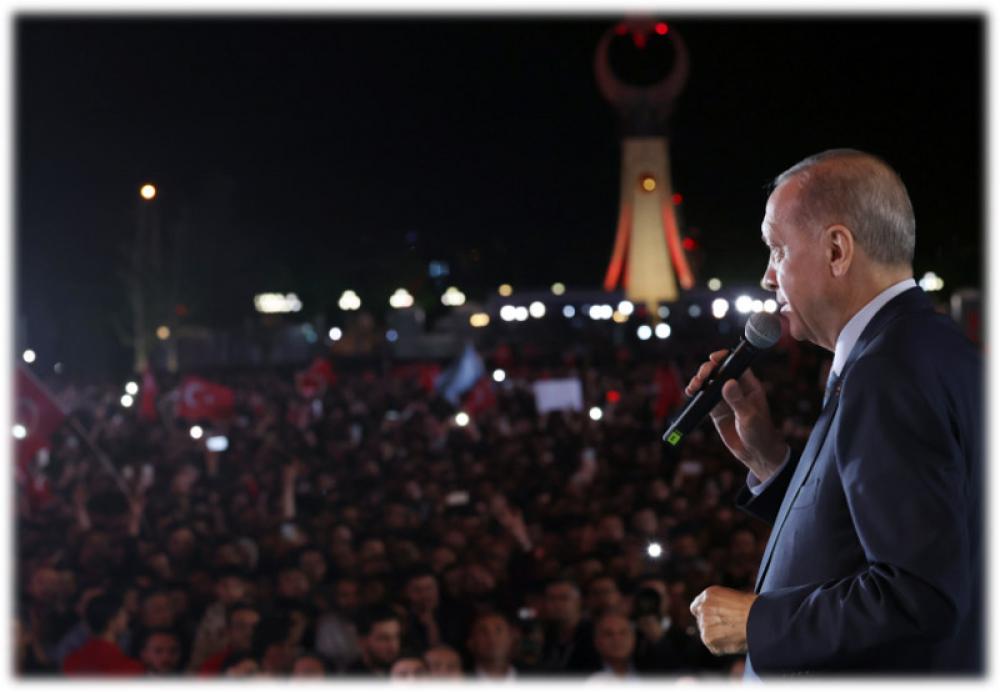 Recep Tayyip Erdogan
Recep Tayyip Erdogan Twitter page
Istanbul: Turkey's President Recep Tayyip Erdogan overcame his strongest challenge in 20 years and won the country's presidential election in Sunday's runoff to extend his rule for yet another term.
With 99.43% of the votes counted, preliminary official results announced by Turkey's Supreme Election Council (YSK) on Sunday showed Erdogan winning with 52.14% of the votes, reports CNN.
His opponent Kemal Kilicdaroglu managed to get 47.86% votes.
Speaking to thousands of his supporters outside the presidential complex in Ankara, Erdogan said that now was the time to "put aside all the debates and conflicts regarding the election period and unite around our national goals and dreams."
"We are not the only winners, the winner is Turkey. The winner is all parts of our society, our democracy is the winner," Erdogan was quoted as saying by CNN.
Turkey's six-party opposition coalition, which nominated Kemal Kilicdaroglu as its common candidate in the presidential race, has accepted the results of the second round of the election and will learn lessons from them, Good Party leader Meral Aksener said on Sunday.
"Voter opinion is the main indicator for us, there is nothing more important than the voters' will. The voters have expressed their point of view. We need to take that message, understand it, and take the necessary action ... We will learn the lessons after this election. Tomorrow is important to us — it is the first day of work," Aksener told a press conference as quoted by UNI/Sputnik.