Turkey election: Erdogan declares victory in runoff voting
Just Earth News | @justearthnews | 28 May 2023, 02:34 pm Print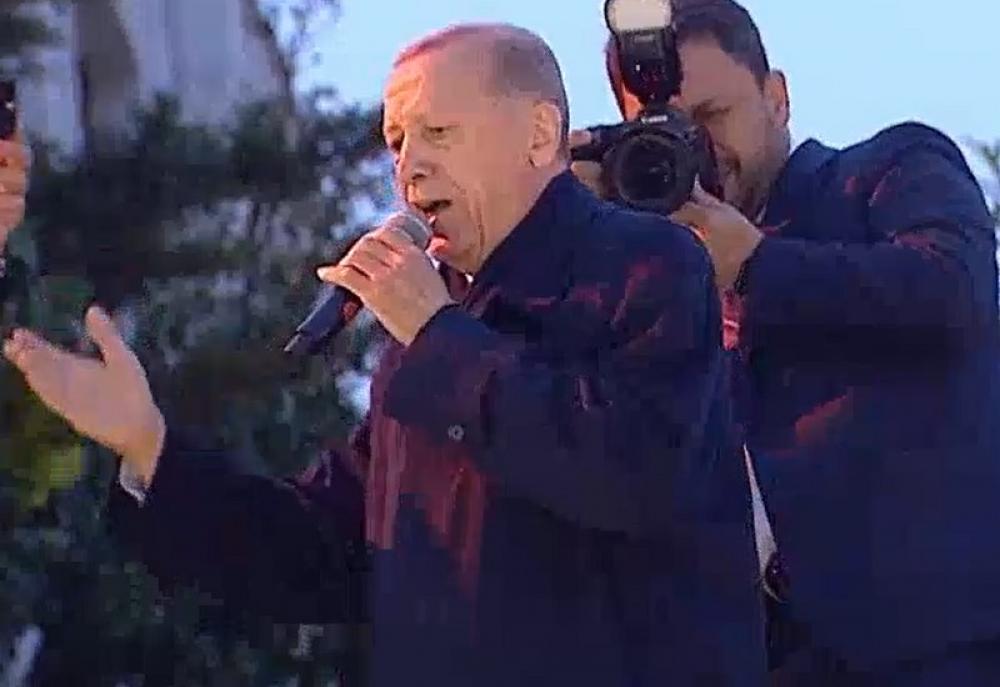 Turkey Elections
Ankara: Turkish President Recep Tayyip Erdogan declared his triumph on Sunday in a significant runoff election that presented the most formidable test during his twenty-year tenure.
"We will be ruling the country for the coming five years," Erdogan told his cheering supporters from atop a bus in his home district in Istanbul, AFP reported. "God willing, we will be deserving of your trust."
The two-round system, also known as runoff voting, second ballot, or ballotage, is a voting method used to elect a single candidate, where voters cast a single vote for their preferred candidate.
According to official results, Erdogan maintains a lead of approximately 4% over his secular rival Kemal Kilicdaroglu, with the majority of votes already counted, reported BBC.
Erdogan's supporters gathered in the streets waving flags and blaring horns.
Hundreds of people had been crowding at the entrance of the presidential palace in Turkey's capital Ankara to hear Erdogan's speech and get a glimpse of him.
"The only winner is Turkey," he told cheering supporters on top of a bus in Istanbul, reported BBC.
"Bye, Bye, Kemal," he taunted Kemal Kilicdaroglu, his opponent.
Erdogan relied heavily on his religious conservative base in this election.
In the winning speech, Erdogan also slammed his rivals, accusing opposition parties of embracing pro-LGBT policies. This was also his favourite theme of his election campaign, reported BBC.