Partnerships key to boosting online safety
Just Earth News | @justearthnews | 08 Feb 2023, 05:06 am Print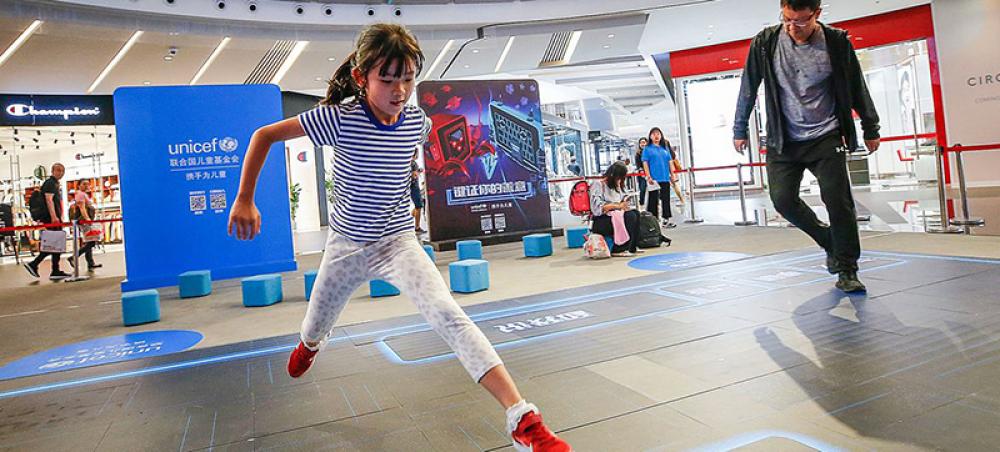 Image: © UNICEF/Zhang Yuwei
New York: On Safer Internet Day, observed on Tuesday, UN agencies and partners including innovators in the private sector, are forging a digital path towards boosting safety online for everyone.
In Belarus, the UN Children's Fund (UNICEF) and a local communications company launched the #InternetWithoutBullying initiative to raise awareness on safe online behaviours among children and young people and equip them with the right tools to identify, cope with and respond to bullying.
UNICEF also provides guidelines for teenagers on how everyone can make the Internet a safer and kinder place.
Protecting children in sport
To mark the day, the International Telecommunication Union (ITU) is highlighting a recent policy brief on child online protection in sports. Findings show that promoting online safety has become a key aspect of child protection in sport, with the role of sports' organizations in addressing these issues being "pivotal".
In its brief, ITU provides guidelines for leaders in sport to help them develop online protection policies and procedures to address online risks, tackle violence against children, and promote the safe use of digital tools and environments.
Stopping online terrorist propaganda
Across the UN system, ongoing efforts continue to tackle the nefarious use of the Internet. In October, the UN Security Council Counter-Terrorism Committee adopted the Delhi Declaration on countering the use of new and emerging technologies for terrorist purposes, which includes an invitation to its Executive Directorate (CTED) to draft of a set of guiding principles.
Ambassador Ruchira Kamboj of India, serving as Committee Chair in 2022, noted that the COVID-19 pandemic had exposed "the rampant use of social media for terrorist purposes to spread terrorist propaganda".
She told UN News that terrorist groups took advantage of young people's increased presence online during the crisis "to spread their propaganda and distorted narratives to recruit and raise funds for terrorist purposes."
To address that and related threats, the Delhi Declaration "lays out the foundation for the way ahead," David Scharia from CTED told UN News.
"It speaks about the importance of human rights, public-private partnership, civil society engagement, and how we are going to work together on this challenge."
UN Secretary-General's call
Stemming the flow of misinformation and disinformation is among the UN Secretary-General's top priorities for 2023.
"We will call for action from everyone with influence on the spread of mis- and disinformation on the Internet – Governments, regulators, policymakers, technology companies, the media, civil society," António Guterres told the General Assembly on Monday.