Strong earthquake hits Turkey-Syria, 2300 people die
Just Earth News | @justearthnews | 06 Feb 2023, 02:59 pm Print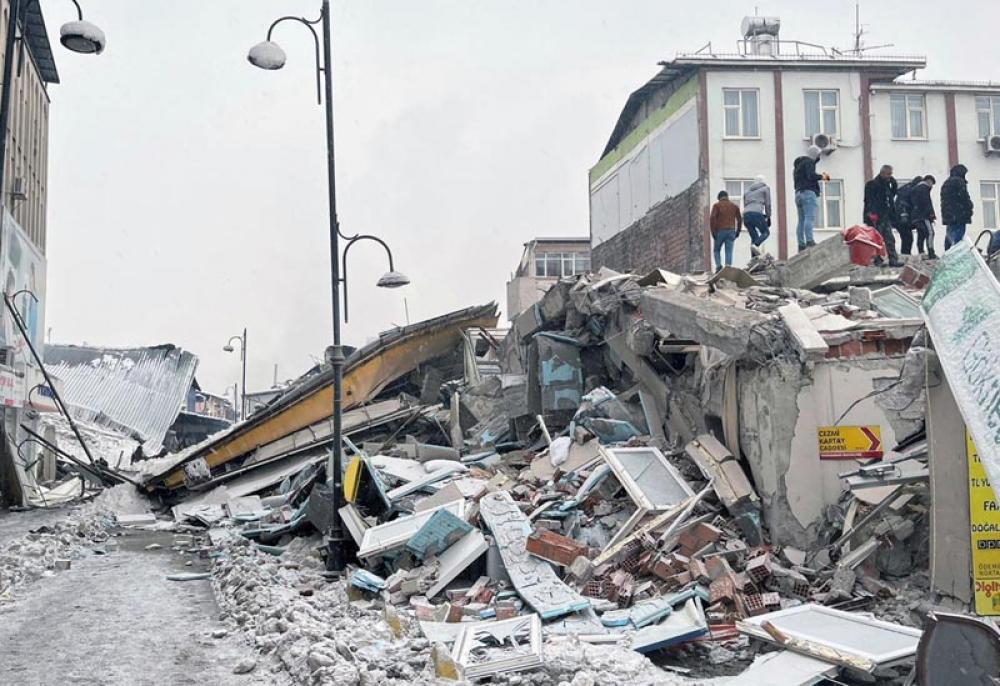 Istanbul: At least 2,300 people have been killed in three powerful earthquakes that struck Turkey and Syria in nearly a century, sparking frantic rescue operations.
A magnitude-7.7 earthquake struck Türkiye's southern province of Kahramanmaras at 4:17 a.m. local time (0117 GMT).
It was followed by a magnitude-6.4 quake a few minutes later in the country's southern province of Gaziantep and a magnitude-7.6 earthquake at 1:24 p.m. local time (1024 GMT) in the Kahramanmaras Province.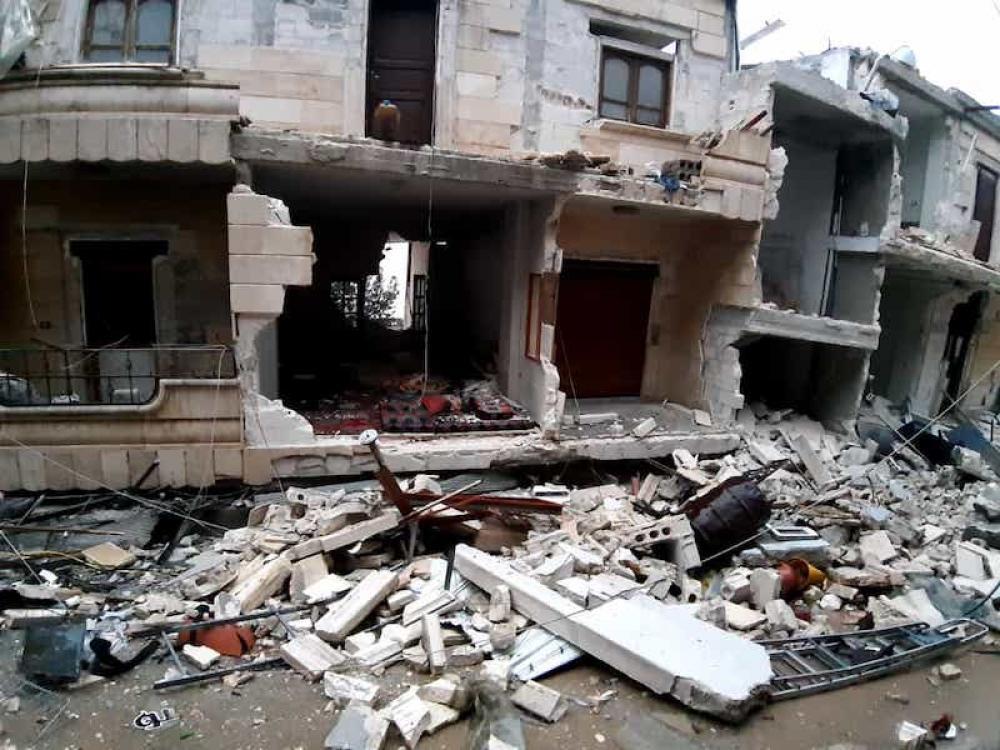 At least 78 aftershocks were recorded, Turkish Vice President Fuat Oktay has said. The quakes were also felt in Lebanon, Israel and Cyprus.
The quake hit the provinces of Malatya, Şanlıurfa, Osmaniye and Diyarbakır, although the toll threatened to climb much higher because of the heavy damage.
The first earthquake was followed by two more earthquakes.
According to the country's disaster agency, the strong earthquake originated in the southern province of Kahramanmaraş.
Strong earthquake was also felt in Syria where 783 people have died, media reports said.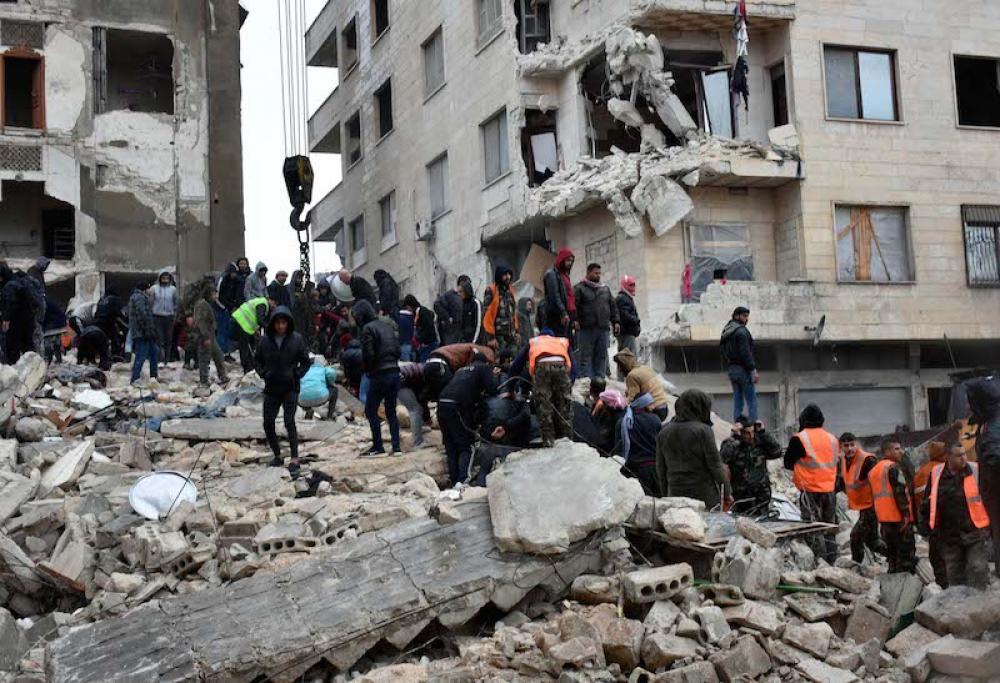 HAMA, Feb. 6, 2023 (UNI/Xinhua) -- Rescue work is in progress after a deadly earthquake in Hama province, central Syria, Feb. 6, 2023. Syrias deadly earthquake has so far killed 237 people and injured 639 others in four provinces, the health ministry said in a statement Monday. A major earthquake of magnitude 7.4 knocked down multiple buildings in southern Türkiye and northern Syria on Monday.
The Syrian government has set up a 24-hour central operation center to coordinate earthquake relief operations, with all relevant ministries, institutions and authorities on alert, state news agency SANA reported.
The central operation center was led by Syrian Prime Minister Hussein Arnous.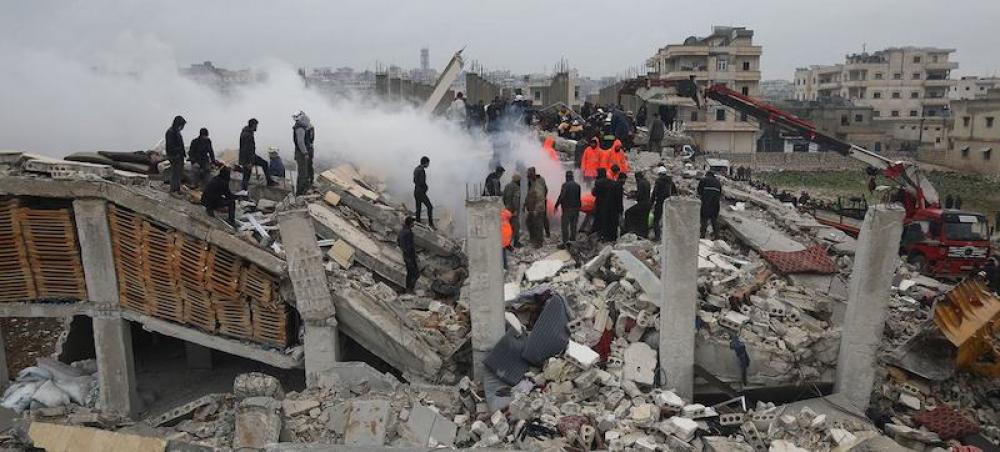 UNOCHA/Ali Haj Suleiman Rescue workers look for survivors in a building in Samada, Syria destroyed by the February 6 earthquake.
Historic sites in Syria were affected, as parts of the Ottoman mill in the Citadel of Aleppo fell and the defensive walls have cracks, said the antiquities and museums directorate.
Inside the Citadel whose entrances were damaged, large parts of the dome of the lighthouse of the Ayyubid mosque also fell, while the facade of the Ottoman hospice was damaged, the directorate added.
"This earthquake is the strongest since 1995," said Raed Ahmed, director general of the National Seismological Center.
Rescue operation is currently going on in both the nations.