Protesting police officers besiege Haiti's PM at airport: Reports
Just Earth News | @justearthnews | 26 Jan 2023, 09:58 pm Print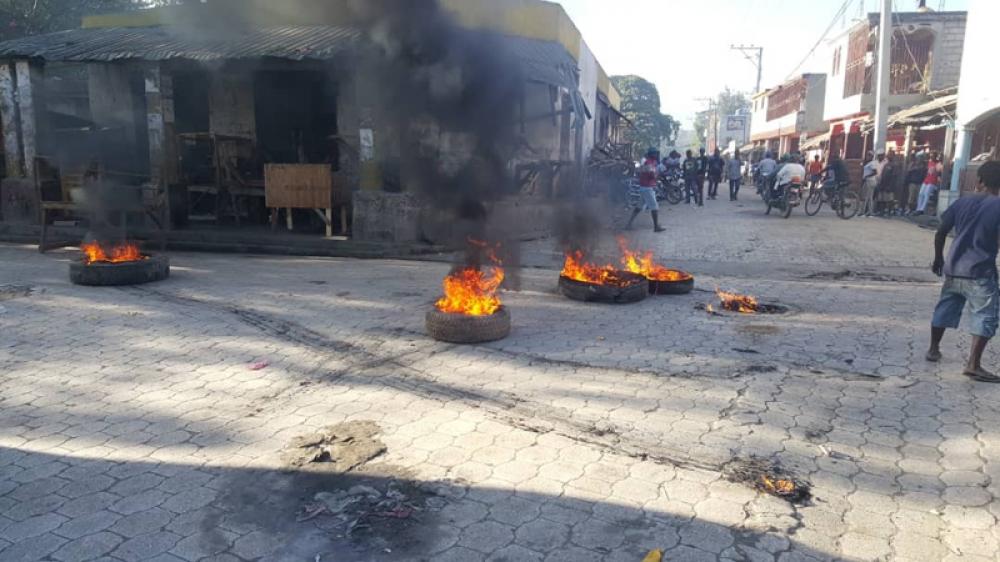 Port-au-Prince: Police officers, protesting in the Haitian capital Port-au-Prince, have attacked the city's airport and besieged Prime Minister Ariel Henry, the Radio Tele Metronome broadcaster reported on Thursday.
According to the report, police hold Henry responsible for the deaths of six officers in an armed attack by gangs on police headquarters in the city of Liancourt on Wednesday.
On Thursday, barricades of burning tires were erected all over Port-au-Prince. Protesters headed to the capital's airport, where the head of government arrived after the summit in Argentina. The prime minister was reportedly forced to leave the airport through the back door to escape protesters and is now taking refugee in one of the airport's terminals under military guard.
In Port-au-Prince, police officers without uniforms broke into the prime minister's office, fired shots in the air, and smashed the windshields of several cars near the government building.
Haiti is experiencing a long-term socio-political crisis, which worsened after the assassination of President Jovenel Moise in 2021.
The country's already understaffed law enforcement agencies have struggled to keep crime at bay as gangs continue to gain in strength.
Over the past year, the inaction of the authorities has reportedly led to an unprecedented increase in the influence of armed gangs that engage in extortion and kidnapping for ransom.
(With UNI inputs)