Dozens of Chinese warplanes fly close to Taiwan, largest incursion this year
Just Earth News | @justearthnews | 24 Jan 2022, 12:00 am Print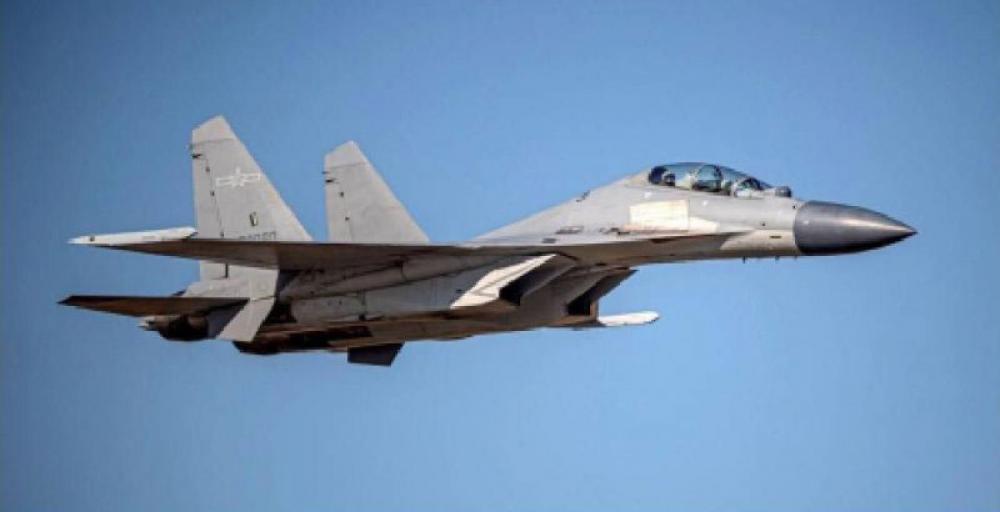 China | Taiwan
Image: Taiwan Defence Ministry's official Twitter page (@MoNDefense)
Taipei, Taiwan: The Chinese government sent 39 warplanes into Taiwan's air defense identification zone (ADIZ) on Sunday, a move that may further escalate tension in the region.
Confirming the development, Taiwan's Ministry of Defence tweeted: "39 PLA aircrafts (Y-9 EW*2, J-10*10, J-16*24, Y-8 ELINT*2, and H-6*1) entered #Taiwan's southwest ADIZ on January 23, 2022."
The flights by the People's Liberation Army (PLA) aircraft came a day after the United States and Japanese navies put on a massive show of force in the Philippine Sea, putting together a flotilla that included two US Navy aircraft carriers, two US amphibious assault ships and a Japanese helicopter destroyer, essentially a small aircraft carrier, reports CNN.
Two US guided-missile cruisers and five destroyers were reportedly part of the exercise.
Speaking on the exercise, US Navy tweeted: "Operations in the #PhilippineSea, Jan. 22, w/ships & aircraft from #USSCarlVinson & #USSAbrahamLincoln Carrier Strike Groups, Carrier Air Wings 9 & 2, #USSAmerica & #USSEssex Amphibious Ready Groups joined by elements from the Japan Maritime Self Defense Force."
Interestingly, China sees Taiwan as a breakaway province.
However, Taiwan considers itself as a sovereign state.