Somalia: At least eight killed, several injured in car bombing near school in Mogadishu
Just Earth News | @justearthnews | 25 Nov 2021, 06:03 am Print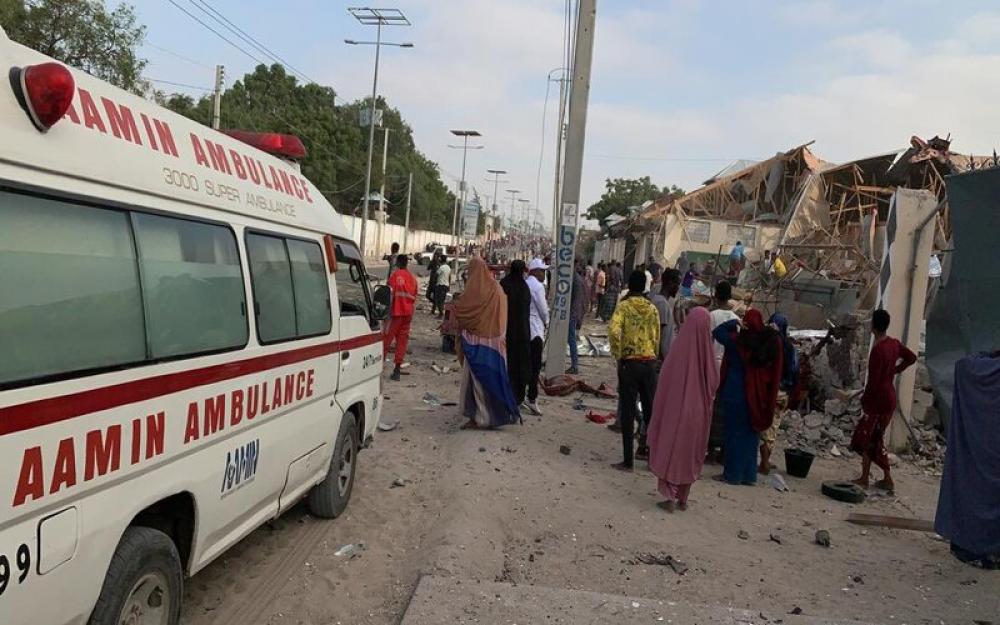 Mogadishu Blast
Image of the scene tweeted by Aamin Ambulance service's director Abdikadir Abdirahman (@DrAadem)
Mogadishu, Somalia (JEN): At least eight people have been killed and over a dozen injured in a car bomb explosion that targeted a United Nations (UN) security convoy near a school in Somalia's capital Mogadishu, according local officials and eyewitnesses.
The large explosion was reported near the K4 junction in the heart of Mogadishu in the early hours of Thursday.
Local authorities said school students were among the 17 injured in the latest attack claimed by Al-Shabaab jihadists in the troubled country.
"This is a tragedy. The explosion took place in front of Mucassar school at Hodan district in Mogadishu killing and injuring students and civilians nearby," he tweeted.
It was immediately not clear if any UN personnel was among those killed or injured in the car bombing, which targeted a large convoy carrying troops from the African Union Mission to Somalia (AMISOM) as it passed near a school.
UN officials did not immediately respond to requests for comment on the attack on the African Union force fighting the militants.
Condemning the deadly terror attack, the United States embassy in Mogadishu said "the people of Somalia deserve to live without fear of attack".
"Our thoughts are with the victims of this morning's bombing and with the families of those tragically killed and injured. The United States strongly condemns all forms of terrorism. The people of Somalia deserve to live without fear of attack," the US embassy tweeted.
The Somali National News Agency (SNNA) reported Somalia Prime Minister Mohamed Hussein Roble "strongly condemned the cowardly terrorist attack" in Mogadishu that has claimed at least eight lives.