Laos makes Asia's biggest ever drug bust, nets 55 mn meth pills, 1.5 mn tonnes of crystal meth: UN
Just Earth News | @justearthnews | 28 Oct 2021, 01:47 pm Print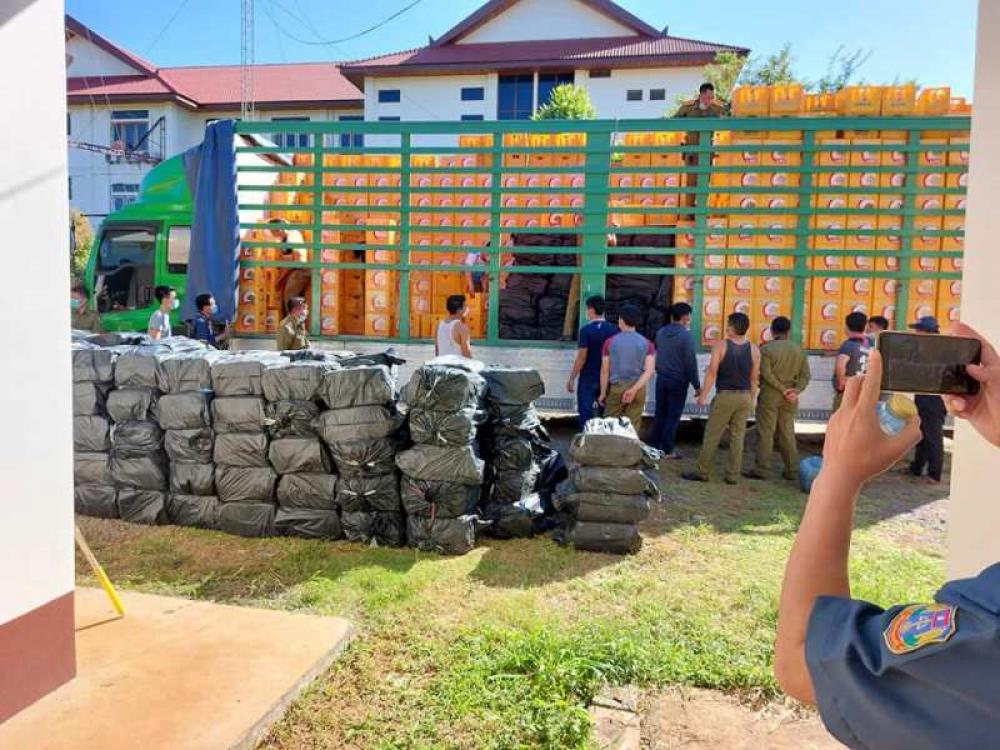 Laos Drug Bust
Image from Twitter/Phetsiam PN
Vientiane, Laos (JEN): Laotian police have carried out Asia's biggest ever single-seizure of illegal drugs, netting over 55 million of methamphetamine tablets and other contrabands from the back of a beer truck, according to a UNODC official.
Regional representative of the UN Office of Drugs and Crime (UNODC), Jeremy Douglas, said local police have seized 55.6 million methamphetamine pills, commonly known as meth pills, and 1537 kg of crystal meth in the record drug bust.
The UN official said police had intercepted a truck carrying beer crates in Laos' northern province of Bokeo, which borders Thailand and Myanmar, on Wednesday and seized the record haul of illicit drugs in the so-called Golden Triangle region, which has been witnessing a surge in its multi-billion-dollar methamphetamine and synthetic drugs trade.
Local media reported that the driver of the truck, which was ferrying crates of Lao Brewery's Beerlao, had been detained and after questioning him, local authorities had nabbed two more men from a nearby house.
Laotian Beer maker Lao Brewery in a statement denied its involvement with the drug smuggling case, adding that the company has strict anti-drug policies.
"The Lao Brewery Company adheres to strict anti-drugs/smuggling policies and we are deeply disappointed that our crates have been abused as a cover for illegal activities and will not hesitate to take immediate legal action towards anyone misusing our company assets," the statement read.
"We have confirmed that the truck in question is not registered to Lao Brewery Company Limited, nor to our external contracted logistics partner, nor to any of our distributors," it added.
The Southeast Asian country has been a gateway for drug smugglers in recent years, trafficking meth shipments out of Myanmar's Shan state and into Thailand and beyond.