Vienna shooting: Three killed, many injured as gunmen storm Austrian capital
Just Earth News | @justearthnews | 03 Nov 2020, 12:26 am Print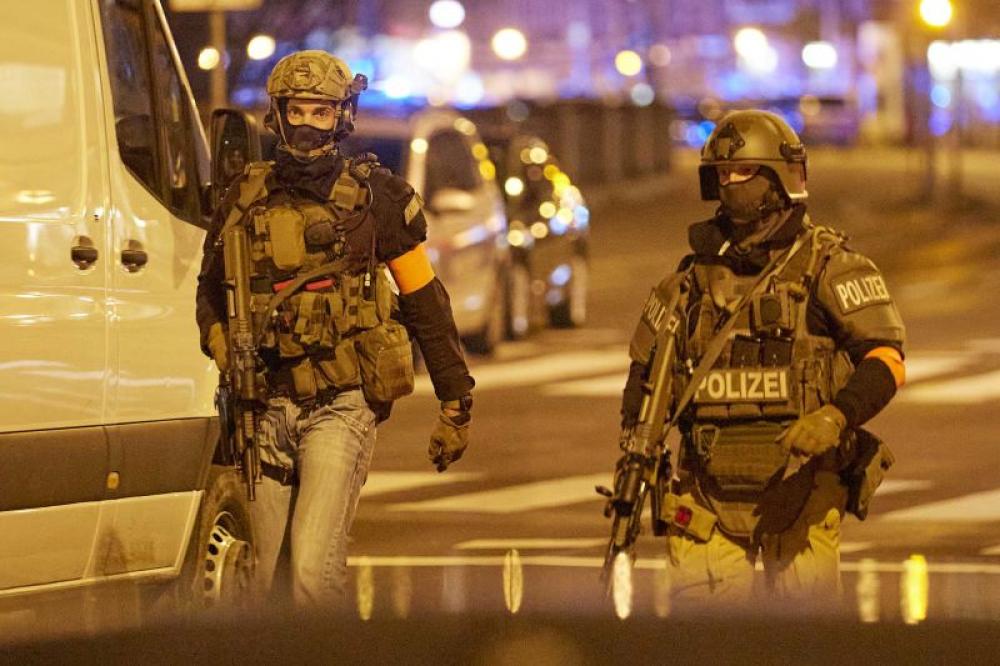 ViennaTerrorAttack
Vienna: At least three people were killed and several others wounded after gunmen opened fire in six locations across Vienna, the Austrian capital on Monday.
According to the Austrian Chancellor Sebastian Kurz, one gunman was killed by police.
Kurz termed the shooting incident as a 'repulsive terror attack'.
"We are currently going through difficult times in our republic. I would like to thank all the emergency services who risk their lives, especially today for our safety. Our police will take decisive action against the perpetrators of this hideous terrorist attack," Kurz tweet, originally in German, read.
The interior minister said law enforcement officials were looking for at least one gunman who was at large.
The shootings took place near Vienna's central synagogue at 8pm local time.
Among the deceased were two men and a woman.
One policeman suffered a gunshot before another shot one of the gunmen, who was armed with an automatic rifle, a pistol and a machete, the BBC reported.
The attack took place on the eve of the new lockdown that the country imposed in order to curb the rising rate of Covid-19 cases across Europe with the onset of the winter season.
Meanwhile, US President Donald Trump called it a 'vile act of terrorism in Europe', while pledging his support to countries fighting it.
"Our prayers are with the people of Vienna after yet another vile act of terrorism in Europe. These evil attacks against innocent people must stop. The U.S. stands with Austria, France, and all of Europe in the fight against terrorists, including radical Islamic terrorists," Trump's tweet read.
India's Prime Minister Narendra Modi tweeted, "Deeply shocked and saddened by the dastardly terror attacks in Vienna. India stands with Austria during this tragic time. My thoughts are with the victims and their families."
Boris Johnson, the Prime Minister of the United Kingdom wrote, "I am deeply shocked by the terrible attacks in Vienna tonight. The UK's thoughts are with the people of Austria - we stand united with you against terror," on Twitter.