Ram Temple construction in Ayodhya might boost tourism in Sita's birthplace Janakpur in Nepal
Just Earth News | @justearthnews | 13 Aug 2020 Print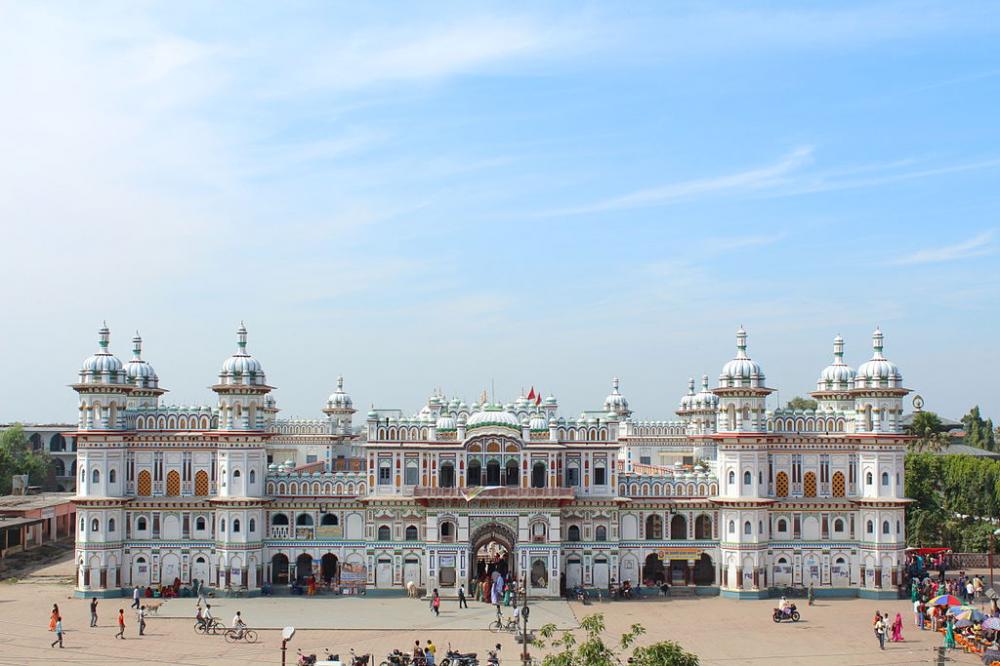 Nepal's Janakpur- the birthplace of Sita- might soon emerge as one of the hotbeds of tourism.
Experts believe that with the construction of the Ram Temple in Ayodhya, the Nepali city might soon see an increase in the arrival of tourists.
Janakpur will soon become a part of the Ramayana Circuit.
The Indian government had earlier said it is developing two circuits based on Ramayana and Krishna among the 15 thematic circuits identified for development under the Swadesh Darshan scheme.
Janakpur became a part of the Ramayana Circuit when Indian Prime Minister Narendra Modi, in 2018, flagged off shuttle service between the birthplaces of Rama and Sita.
Both Rama and Sita are considered as major figures in Hinduism.
"As Janakpur is already included in Ramayana Circuit, the temple construction will attract more number of tourists here. After visiting the temple at Ayodhya people would like to visit the house of Mata Janaki. This will boost the tourism sector of our place," Sushil Karna, a social activist from Janakpur, told ANI.
"It is a matter of pride for Hindus around the world as a Ram Temple is being built in Ayodhya, the birthplace of Lord Ram. Mata Sita, who is an icon for her devotion and virtues, the Ram temple construction is a matter of pride for us," he added.
Expressing his happiness, Rishikesh Kumar, one of the priests at the Janaki Temple told ANI: "Our Mata Janaki will now get a house in Ayodhya as the temple construction has begun there."
"We are extremely happy with the step undertaken by the Indian Government," Rishikesh Kumar said.
"Earlier, she didn't have any house or temple but now she will have one and it is the matter of extreme happiness and pleasure for people of Mithila (Janakpur)," he said.
Image: Wikimedia Commons