Israel confirms carrying out strikes against Syrian military targets
Just Earth News | @justearthnews | 04 Aug 2020 Print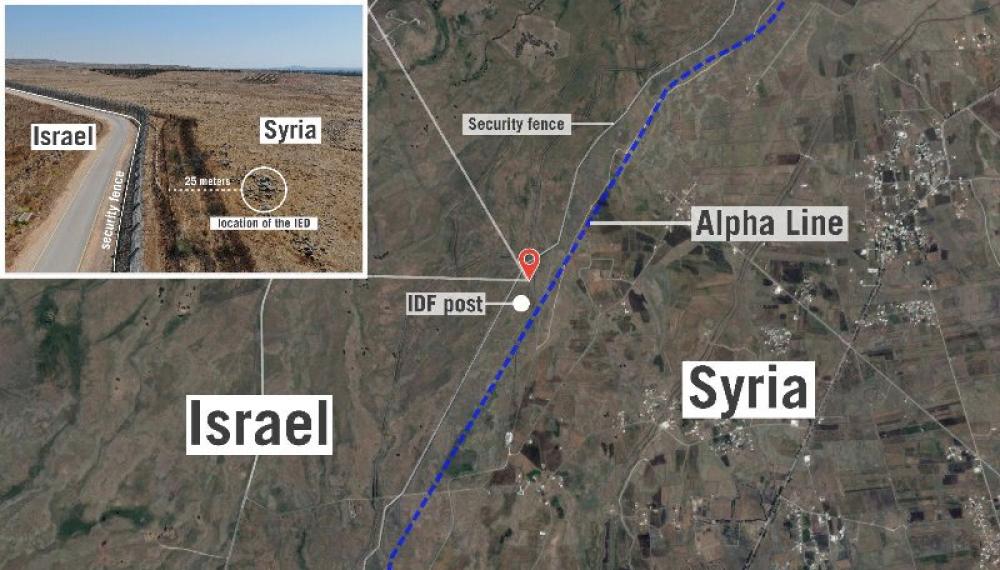 Jerusalem: The Israeli army said it struck Syrian military targets on Monday.
The strike was carried out by aircraft, the Israel Defense Forces (IDF) confirmed, according to reports.
In response to an attempted IED attack near the security fence between Syria & Israel last night, we just struck SAF targets in Syria including:

🎯 observation posts
🎯 intel collection systems
🎯 anti-aircraft artillery
🎯 command & control systems

We hold Syria responsible.

— Israel Defense Forces (@IDF) August 3, 2020
It said the strike was carried out as part of retaliation for a bombing attempt. On late Sunday, the IDF also killed four men near the Israeli-occupied sector of Golan Heights, who were planting explosives.
This is the moment when four terrorists attempted to plant explosives near the security fence between #Israel and #Syria last night...

...and the moment we stopped them.

We will continue to defend Israel's borders from all enemy threats. pic.twitter.com/bQPGPiJFlg

— Israel Defense Forces (@IDF) August 3, 2020
Military spokesman Lieutenant-Colonel Jonathan Conricus said the country held "the Syrian regime accountable".
"The IDF holds the Syrian government responsible for all activities on Syrian soil, and will continue operating with determination against any violation of Israeli sovereignty," a statement from the Israeli army read.
Acknowledging the strike, Syria said there was material damage at military outposts near Damascus.