Fourth Palestinian killed by Israeli airstrikes on Saturday - Medics
Just Earth News | @justearthnews | 05 May 2019 Print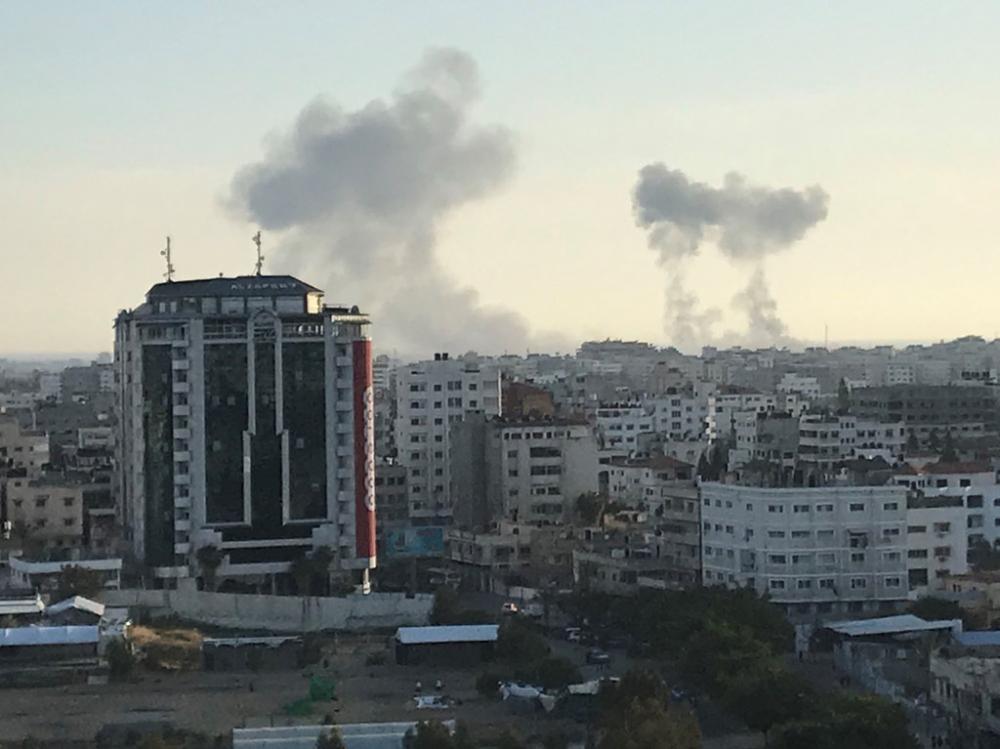 Gaza Strip (Sputnik/UNI) A fourth Palestinian was killed by Israeli airstrikes on Saturday, a spokeswoman for the Gaza's Health Ministry said.
The victim was identified as a 25-year-old Palestinian man, according to the ministry's statement released late Saturday.

Earlier in the day, the ministry said that a pregnant woman and her baby were killed in an Israeli airstrike in the Gaza Strip.

Tensions in the area escalated early Saturday when Israeli military said they detected dozens of rockets fired from the Gaza Strip. The Israel Defense Forces (IDF) responded by hitting Hamas and other terrorist targets.

Israeli military also attacked a building where Hamas' military intelligence and general security offices in the Gaza Strip were located.