China reports first case of 'more contagious' Omicron BA.4 variant: Reports
Just Earth News | @justearthnews | 24 May 2022, 09:30 am Print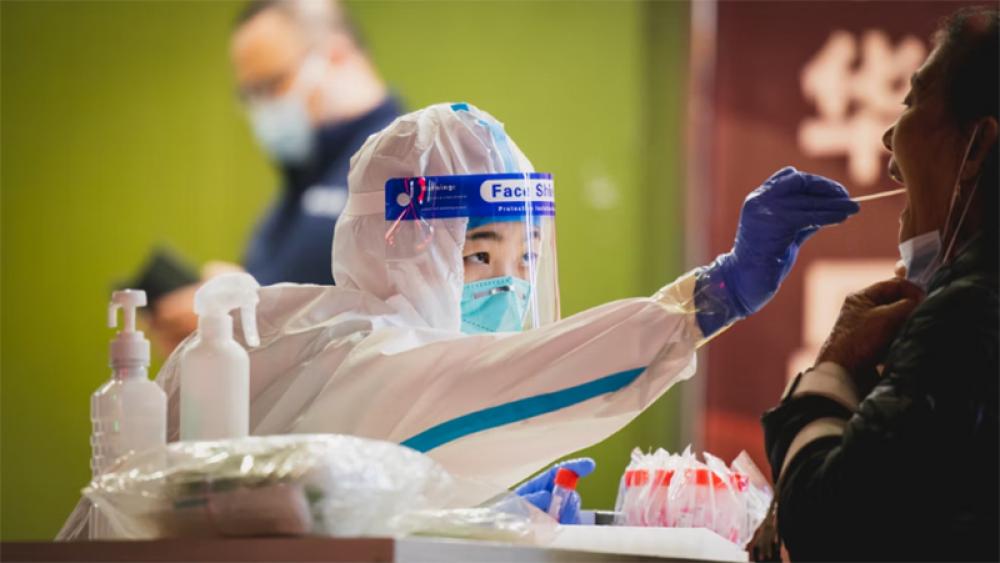 China COVID19
File photo by Shengpengpeng Cai on Unsplash
Beijing: China, which is witnessing a spike in cases and consequent lockdown, has reported the more contagious Omicron BA.4 variant, media reports said on Tuesday.
As per Chinese Center for Disease Control and Prevention's epidemiological survey, the virus was imported to the country.
On May 4, a case of Omicron BA.4 infection was confirmed in China, the first reported in the country. The patient arrived in Guangzhou, South China's Guangdong Province from the Netherlands on April 29 and was admitted to an isolation hotel. The next day, she tested positive for novel coronavirus, reports Global Times.
The 20-year-old patient had been fully vaccinated and complied with the 14-day pre-departure requirements prior to the flight.
Public information showed that Omicron BA.4 is the latest variant to cause an outbreak in South Africa and is rapidly replacing BA.2. Studies have shown that this subvariant exhibits stronger immune escape in recipients of three doses of the vaccine, and that it may escape antibodies elicited by previous Omicron infection.
"There are some studies that suggest BA.4 is about 10 percent more infectious than BA.2, and its R0 may have exceeded 10," Zhuang Shilihe, a Guangzhou-based immunologist, told the Global Times.
"But as most people have received at least two doses of COVID-19 vaccine, more data is needed to assess its exact transmission capacity. There is also no evidence yet of a significant change in its pathogenic capacity," Shilihe added.