Environment/Science
Environment/Science
Pakistan: Forest fire rages in Balochistan
Just Earth News | @justearthnews | 22 May 2022, 07:20 am Print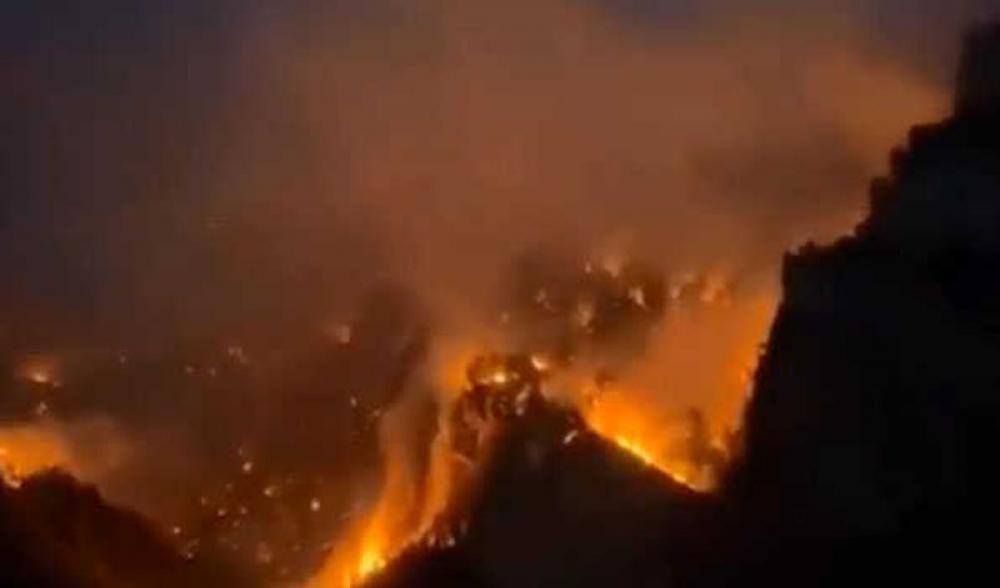 Balochistan Fire
Islamabad: Devastating forest fire continues to rage in different parts of the Koh-i-Sulaiman range, with officials fearing that it may spread to populated areas, Dawn reported on Sunday.
The army along with the provincial and federal disaster management authorities and other departments are struggling to control the fire from spreading.
The fire started a week ago after the area was struck by lightning and has since spread engulfing hundreds of trees dotting the mountain range, home to the world's largest pine nuts (chilghoza) forest and connects Balochistan, Punjab and Khyber Pakhtunkhwa provinces.
By Sunday the fire had turned into a raging inferno, forcing several residents of nearby villages to move to safer locations.
Balochistan Chief Minister Qudoos Bizenjo, Maulana Wasey and Commander 12 Corps Lt Gen Sarfraz Ali and other officials concerned visited Shirani district to take stock of the situation.
(With UNI inputs)