Environment/Science
Environment/Science
5.9 earthquake hits Haiti, 11 killed
Just Earth News | @justearthnews | 07 Oct 2018, 01:31 pm Print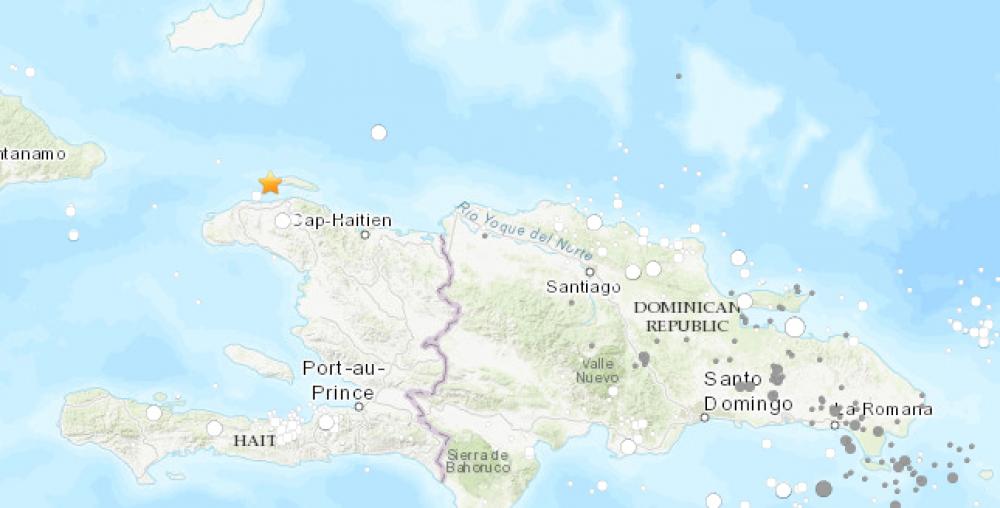 Port-Au-Prince: An earthquake measuring 5.9 on the Richter Scale hit northwest coast of Haiti on Saturday, killing at least 11 people, media reports said.
Several buildings have been reportedly damaged in the nation.
As per the US Geological Survey website, the epicentre of the quake was located at about 19 kilometers (12 miles) northwest of the city of Port-de-Paix.
The quake rocked the nation at 8:10 pm (0010 GMT Sunday).
President Jovenel Moise urged people to remain calm.
"An earthquake of magnitude 5.8 has just hit Haiti. According to the first reports of the civil Protection, damage is recorded in the great North. I stay informed of the situation and work with the bodies concerned for an appropriate response," the President tweeted.
J'exhorte la population à garder son calme, suite au passage du séisme dont l'épicentre est localisé dans les côtes du Nord-ouest. Le système de gestion de risques et les directions régionales de la Protection civile sont en alerte pour assister les habitants des zones touchées.

— Président Jovenel Moïse (@moisejovenel) October 7, 2018
He said: "I urge the population to remain calm, following the passage of the earthquake whose epicenter is located in the northwest Coasts. The risk management system and the regional civil Protection directorates are on alert to assist the inhabitants of the affected Areas."
The Caribbean nation was hit by a major tremor in 2010 which killed 200,000 people.
Image: USGS website grab