Environment/Science
Biodiversity
Dia Mirza celebrates 'Global Tiger Day'
30 Jul 2015, 06:25 am Print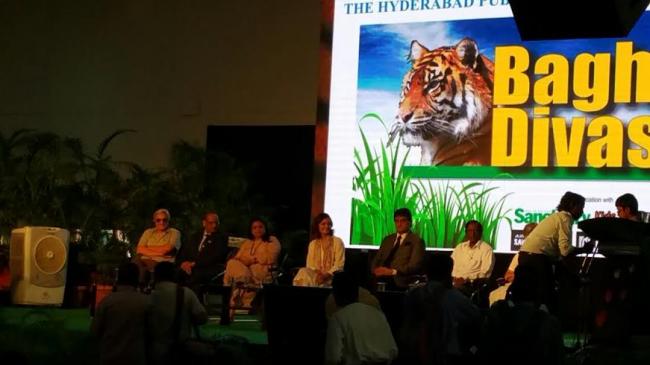 Mumbai, July 29 (JEN): Actor-producer Dia Mirza celebrated 'Global Tiger Day' in Hyderabad and Delhi.
Dia, a champion of environmental causes, is associated with Sanctuary Asia's 'Leave Me Alone' as a Tiger Ambassador.

The actress visited two schools in her hometown Hyderabad to spread awareness about the initiative. In Delhi, she was part of an event to celebrate a rise in the number of Tigers in this past year.

Speaking about the cause, Dia said, "Global Tiger Day is a commitment we make to remind ourselves that the Tiger is a metaphor for life. By protecting the Tiger and its habitat, we are in fact protecting our own future. What better than to have kids become Tiger champions and make this resolve? I am happy to come back home and to The Hyderabad Public School that remains iconic for its heritage to convey this important message."

On various occasions the actress has spoken about her love for the National Animal. Dia motivated and enlightened more than 1500 students and teaching facility of Hyderabad Public School about the cause. She also led the students to take an oath, pledging their support.

Dia has always been one to actively support causes close to her heart.