Environment/Science
Biodiversity
Another rhino poached in Kaziranga, forest official suspended
27 Feb 2015, 05:22 pm Print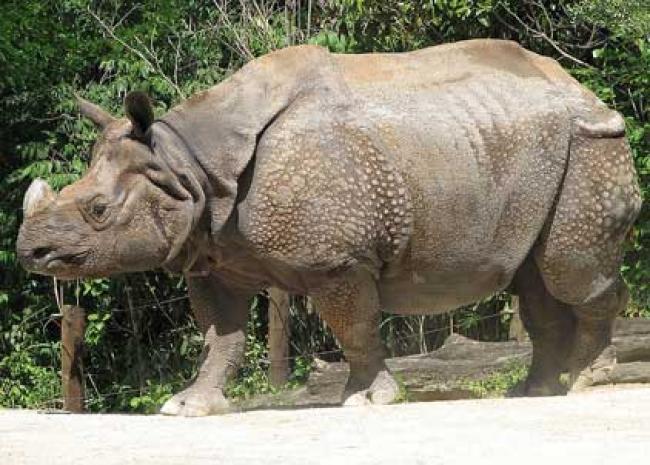 Guwahati, Feb 27 (JEN) : A forest official was suspended after a one-horned rhino was poached in Kaziranga National Park (KNP) on Friday while Assam forest minister Atuwa Munda was visiting the park.
According to the reports, poachers killed a male rhino at Ganarati Chapari area under Gahpur forest range office on Friday morning and fled with its horn.
"Forest guards found the de-horned body with bullet marks. Poachers had managed to flee from the site after cutting off its horn, " a forest official said.
The poaching incident happened during the time when Assam forest minister Atuwa Munda visited the national park.
Munda immediately suspended the concerned forest official.
"I had immediately suspended the Gahpur forest range officer Pushadhar Burhagohain and ordered an inquiry," he said.
The state forest minister had visited the national park and discussed to curb the rhino poaching incidents during a high level meeting with DC's and SP's of Golaghat, Nagaon and Karbi Anglong districts, top forest officials said.
The minister will visit the Char Chapari area of Biswanath under KNP on Saturday.
Poachers killed seven one horned rhinoceros, including six alone in Kaziranga, in this year so far.
(Reporting by Hemanta Kumar Nath)