Economy
World / Countries / MNCs
One Belt, One Road, One Virus: How Italy, Iran follow China's OBOR path to perdition
Just Earth News | @justearthnews | 23 Mar 2020, 01:01 am Print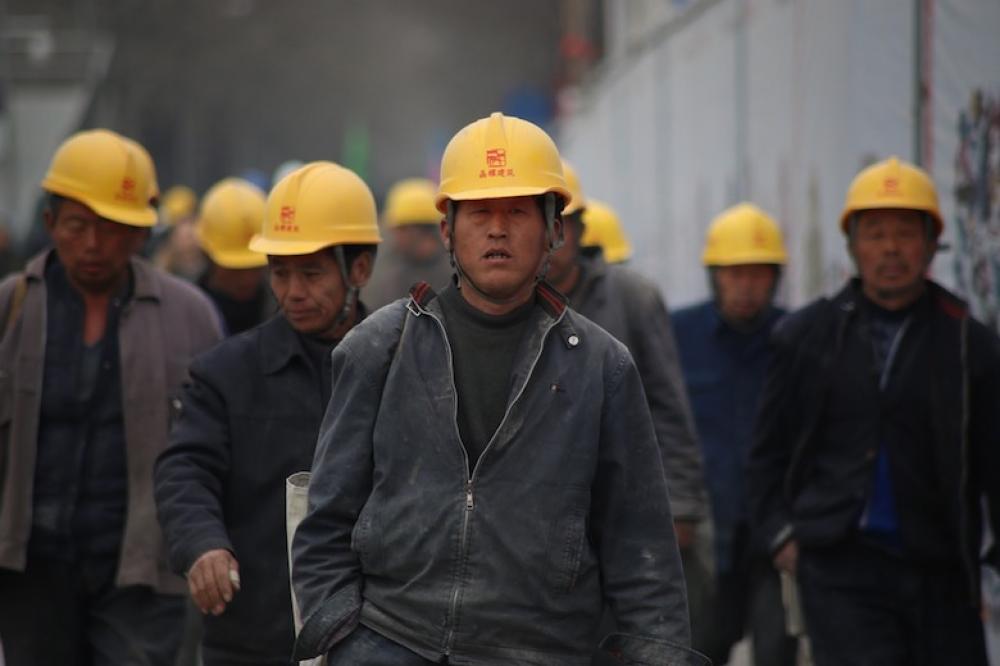 For the past few years, what trended was One Belt, One Road (OBOR), the ambitious Chinese catchphrase to rope in 78 countries in its dream connectivity project for the economic domination of the world. Circa 2020, and two more words are added to that- one virus. Suddenly, Italy, Iran and others are realising that it is One Belt, One Road, One Virus.
OBOR is the brainchild of Chinese President Xi Jinping to connect Asia, Africa, and Europe. Branded as the "Project of the Century", OBOR is now the path to perdition for countries like Italy and Iran while Pakistan, which looks up to China as its all weather ally to trouble India, sits on a powder keg of coronavirus.
In a noticeable event, two nations- Italy and Iran- which have participated in China's flagship initiative 'One Belt One Road' (OBOR), are currently suffering the most due to COVID 19 outbreak which first originated from China's Wuhan region and later spread to different corners of the globe.
It is perhaps rightly called the Chinese Wuhan Virus, by the likes of US President Donald Trump. Well, the virus has now migrated to Europe and other parts of Asia.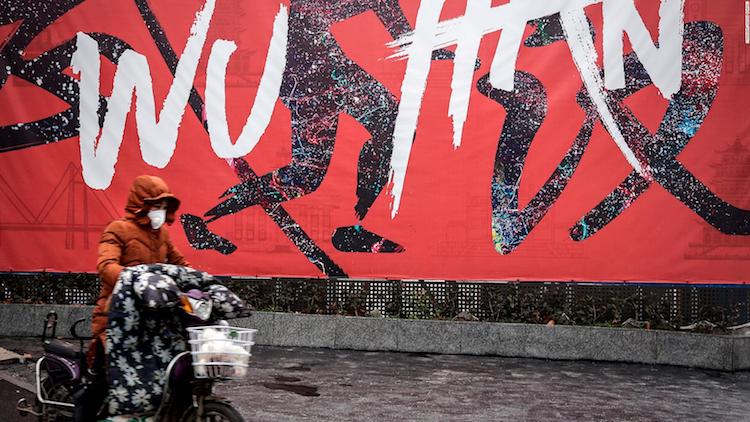 Iran and Italy are currently one of the two most affected nations as the virus leaves a trail of deaths, infections and despair.
It is well known now how Italy and Iran signed up the OBOR in 2019, opening their sectors to Chinese investment, from infrastructure to transportation. It meant engaging thousands of Chinese workers for construction work under this Belt and Road initiative.
Writing for the American online magazine The Federalist, author Helen Raleigh pointed out the OBOR factor behind Iran and Italy's sufferings.
"The reason these two countries are suffering the most outside China is mainly due to their close ties with Beijing, primarily through the 'One Belt and One Road' (OBOR) initiative," she wrote.
"OBOR is Beijing's foreign policy play disguised as infrastructure investment. Here's how it works: China and country X agree to do an infrastructure project in country X. Country X has to borrow from a Chinese bank to finance the project. A contract is always awarded to Chinese companies, which then bring supplies and Chinese employees to country X to build the project. Clearly, the country that benefits most from this initiative is China," she wrote.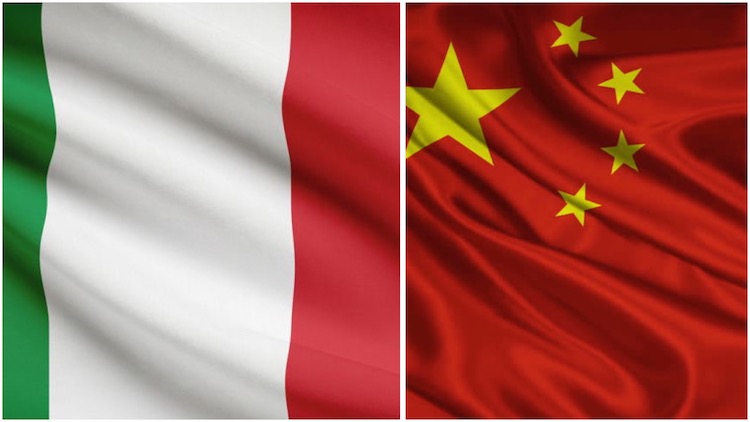 "The OBOR provides new markets and consistent demand for China's goods and services, creates employment opportunities for Chinese workers, and gives China access to strategically important locations and natural resources. Beijing's real objective is to leverage its newly gained financial power to greatly expand its geopolitical influence as well as its economic and military footing from Asia to Europe and Africa."
Stating that Iran and Italy are paying for their decisions, she wrote: "While this initiative has worked out well for China's strategic interests, it hasn't done the same for participating countries. At least eight countries that signed on the OBOR initiative are so indebted to the Chinese that they had to hand over their strategic assets to China to offset their debt. Despite these worrisome precedents, leaders in both Italy and Iran eagerly signed up to OBOR in 2019, hoping the red capital from Communist China would rescue their nations from economic woes. Now they are paying a dear price for it."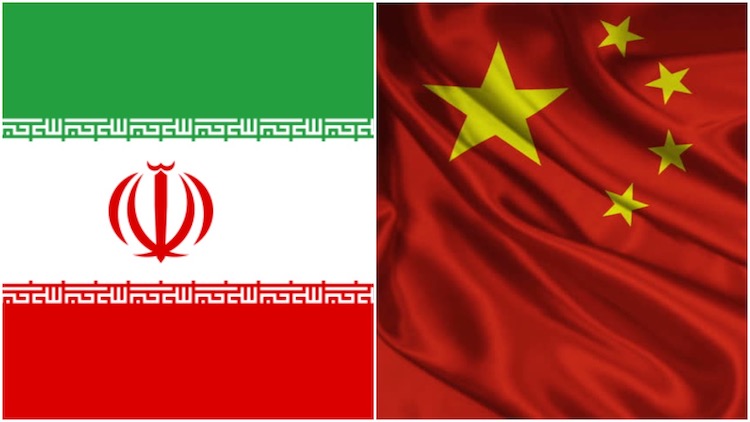 The death toll from COVID-19 in Iran has exceeded 1,200, while the number of confirmed cases has reached 18,407, Alireza Vahabzadeh, an adviser to the country's health minister, said on Thursday, reported Sputnik.
"Between yesterday's noon [20:30 GMT on Wednesday] and today, we have diagnosed 1,046 new cases of the coronavirus infection, the total number of infected has reached 18,407; 5,979 people have recovered. Unfortunately, 149 people have passed away and the total number of victims has increased to 1,284," Vahabzadeh tweeted.
Iran is among the countries that are most affected by COVID-19, having the largest number of confirmed cases after China and Italy.
Italy recorded as high as 651 deaths from coronavirus on Sunday, thus bringing the total death toll from the pandemic to over 5,000.
According to media reports, COVID 19 outbreak was first witnessed in Italy in the country's Lombardy region. The area saw the most Chinese investment. Amid lockdown, the country is expected to saw its economy to contract.
A similar incident was seen in Iran where Qom city recorded country's first outbreak.
According to ANI news agency report, medical professionals suspect that coronavirus spread in the city either through Chinese workers employed in projects under the OBOR, or an Iranian businessman who travelled to China.
China's all-weather ally Pakistan seeing sudden rise in Covid-19
Away from these two nations, Pakistan has also witnessed a significant rise in the number of COVID 19 infected cases. Pakistan on Sunday reported its fourth Coronavirus-infected patient's death.
The country has so far witnessed over 650 people suffering from the virus.
Pakistan is an all-weather ally of China and did not even evacuate its own students when Wuhan was badly hit by the virus earlier this year.
Several videos of Pakistani students pleading to be evacuated from the city had emerged on social media earlier.
The presence of Chinese workers in Pakistan for the construction work under China-Pakistan-Economic-Corridor (CPEC) -- flagship project under the mega OBOR -- has triggered doubts on being a possible cause behind the sudden surge in the number of COVID 19 infected cases in the country in the past few days.
"Fear of large scale spread of Punjab prevails as over 800 Taftan pilgrims have been kept in quarantine at Dera Ghazi Khan. A doctor has alleged that said quarantine provisions are poor and inadequate, confined to 4 rooms where suspects have kept like a herd," said sources.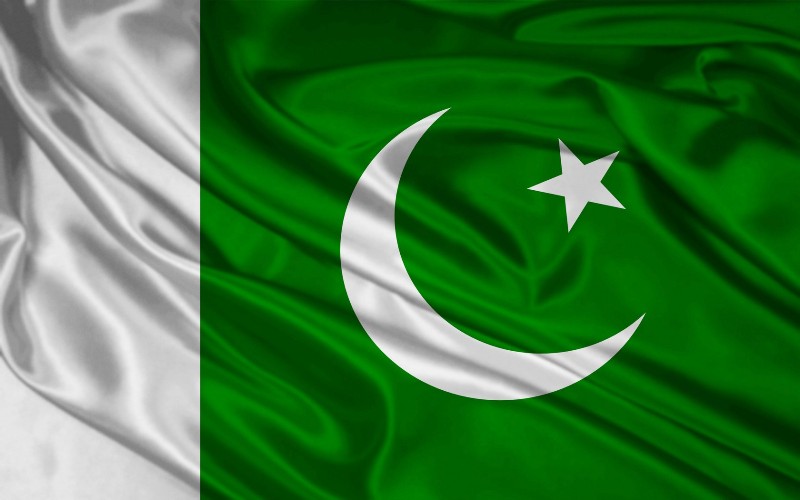 President of Muslim Conference Mirpur Muzaffar Advocate also warned that Pakistan-occupied Jammu and Kashmir (PoJK) government should avoid shifting Coronavirus victims to quarantine camps in Mirpur and New City from other districts, as the locals are terrified, given the lack of proper arrangements for screening and quarantine.
In PoJK one more person has been confirmed as infected with Coronavirus situation in PoK.
The infected person was working with Chinese workers at Azad Patan project.
"People are in panic mode. The infected person belongs to Tararkhal and was working with Chinese workers at Azad Patan project. Similarly hundreds of PoJK people belonging to Sudhnoti and Rawalakot working alongside Chinese face a difficult situation as there is no system of checking. People are demanding that all employees working with Chinese should be screened," sources said.
Meanwhile, in an article published by The Hill, written by Bradley A. Thayer, a professor of political science at the University of Texas-San Antonio and the co-author of "How China Sees the World: Han-Centrism and the Balance of Power in International Politics", and
Lianchao Han, who is vice president of Citizen Power Initiatives for China, it is the WHO'S director-general, Tedros Adhanom Ghebreyesus, like China's Xi Jinping, WHO should be held accountable for recklessly managing this deadly pandemic.
"Tedros apparently turned a blind eye to what happened in Wuhan and the rest of China and, after meeting with Xi in January, has helped China to play down the severity, prevalence and scope of the COVID-19 outbreak," they wrote.
"China recently pledged $20 million to help the WHO fight the COVID-19 outbreak, for which Tedros thanked Xi. But we note China's connections to Tedros's homeland of Ethiopia, now called East Africa's "Little China" because it has become China's bridgehead to influence Africa and a key to China's Belt and Road initiative there. Indeed, China has invested heavily in Ethiopia," the article said.
As the world reels under an unprecedented crisis, it is crystal clear now that walking into the Chinese booby traps of investments actually led them to the road to perdition.