Geopolitics
Governance/Geopolitics
Doha: UN anti-crime agency unveils new partnership to tackle match-fixing
16 Apr 2015, 03:17 pm Print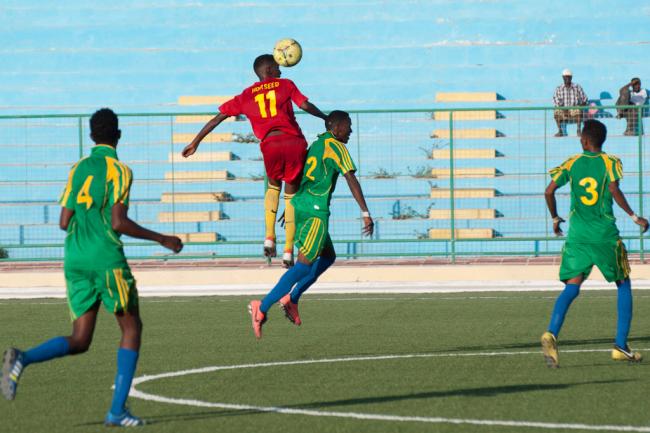 New York, Apr 16 (JEN): The United Nations Office on Drugs and Crime (UNODC) announced on Wednesday a new partnership with the International Centre for Sport Security (ICSS) to help strengthen cross-border investigations into match-fixing and manipulation of sports competitions, as well as bolstering measures to prosecute offenders.
"Recent cases make clear the urgent need for effective responses to match-fixing. This is not only a 'simple' breach of sporting rules; it is also a criminal justice issue, and, I would add, an issue of public trust", said UNODC Executive Director, Yury Fedotov, during a special event at the 13th UN Congress on Crime Prevention and Criminal Justice, under way in Doha, Qatar.

He said that links between match-fixing and other criminal activities have been identified as additional challenges for investigators and law enforcement authorities.
Match-fixing is increasingly being viewed as a crime that needs to be addressed through tailor-made legislative responses and effective investigative powers, particularly in view of its links with organized crime, corruption, and money-laundering.

UNODC says that illegal sports betting and match-fixing have grown into a huge transnational business worth billions of dollars. It threatens the credibility of sport and creates dangerously close links with crime.

The rise of match-fixing can be linked to the rise of online gambling, which increased the number of people with direct economic interest in sport competitions.

The commercialization of sport has led to more lucrative gains from sport-related betting. During the 2010 World Cup in South Africa, 5,000 people were arrested in connection with sport betting in China, Malaysia, Singapore and Thailand, and more than $10 million was seized.

Under the new partnership, the UNODC and ICSS will work together to develop a number of programmes to support the fight against match-fixing and illegal betting, as well as safeguarding major sporting events against corruption.

Over the coming months, they will also begin work to develop a special training resource aligned with the UN Convention against Transnational Organized Crime and the UN Convention against Corruption (UNCAC) that will identify key themes related to prosecutions and investigations into match-fixing which can be implemented by criminal justice and law enforcement authorities.

Established in 2010, ICSS is an international, not-for-profit organization based in Doha, with a global mission to promote and protect the integrity and security of sport.

Fedotov said that the new partnership "will consolidate, develop, and further our cooperation with ICSS to stop match-fixing and illegal betting, as well to safeguard against corruption in major sports events, with a particular focus on capacity building and the development of technical tools."

"Today is an important step forward in the fight to safeguard sport and I would encourage governments, law enforcement agencies, international sports organizations, as well as the public and private sector, to implement the measures that will be developed as part of this partnership with the ICSS," he added.

UNODC has already signed a partnership with the International Olympic Committee (IOC), and the two have jointly produced a study on "Criminalization approaches to combat match-fixing and illegal betting."

The President of the ICSS, Mohammed Hanzab, said that match-fixing has a profound impact not just for sport but on wider society. It affects people from all walks of life across many countries around the world.

"As a result, match-fixing is an issue that governments, as well as sport, cannot ignore any longer and simply must address," he told the event.

Photo: UN Photo/David Mutua