Geopolitics
Governance/Geopolitics
Vladimir Putin makes first international trip post Ukraine-Russia war
Just Earth News | @justearthnews | 20 Jul 2022, 08:22 am Print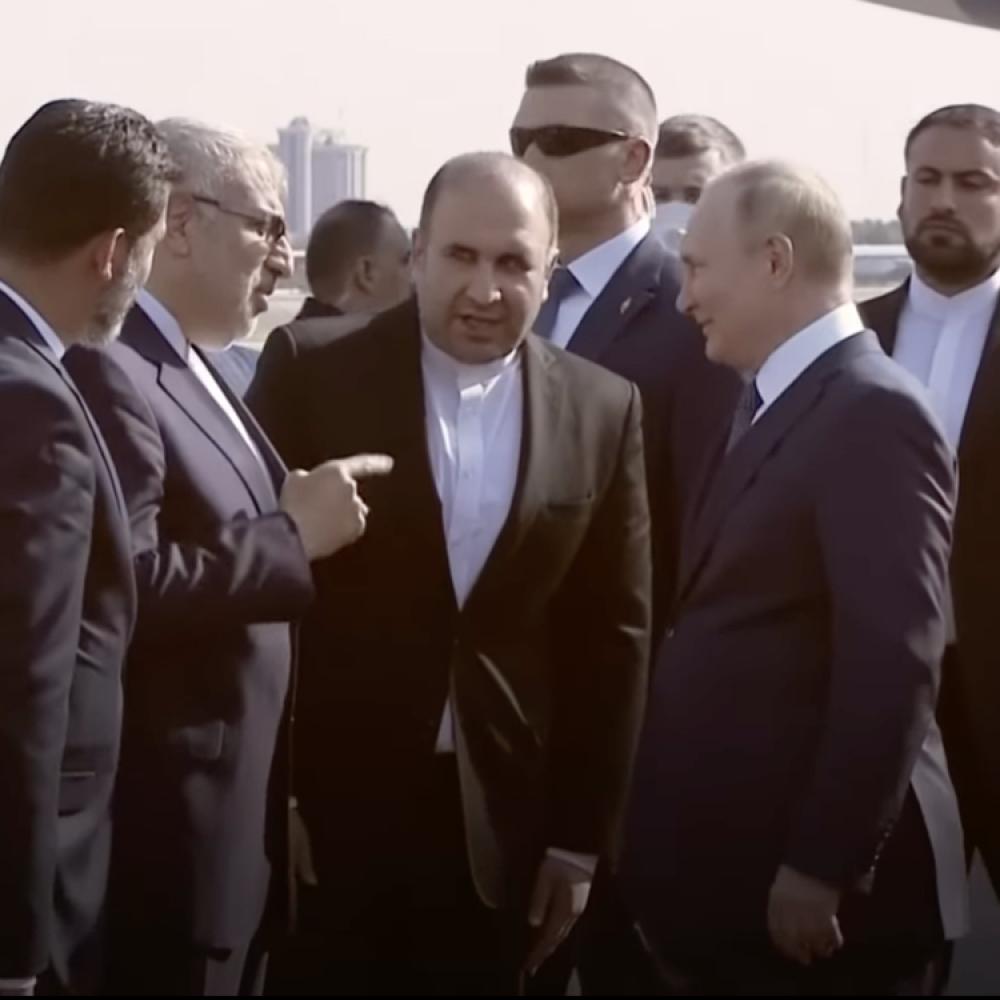 Putin Iran Visit
Image Credit: Youtube Screengrab
Tehran/IBNS: Russian President Vladimir Putin on Tuesday landed in Iran, marking his first international trip post initiating the Ukraine-Russia war that severed ties with the West.
The Russian Head of State met with the Iranian President Ebrahim Raisi and the Turkish President Recep Tayyip Erdogan in Tehran.
Putin also interacted with the Iranian Supreme Leader Ayatollah Khameni.
Regarding freeing Ukrainian grain exports via the Black Sea, Putin said progress had been made, as per media reports.
In the meeting meant to show Russia's international alliance, the civil war in Syria was also discussed.
According to BBC, Putin said, "We are strengthening our cooperation on international security issues, making a significant contribution to the settlement of the Syrian conflict."
Raisi commented that there was commendable commitment "regarding security cooperation" between both nations, as per a CNN report.
Sharing his views on the Russia-Ukraine war, Ayatollah Khameni stated that the West was to be blamed for the war, CNN reported
"World events show Iran and Russia's need for increasing mutual cooperation," Khameni said in a statement, as per a CNN report.
"If you did not take the initiative, the other side would have caused the war with its own initiative," Khamenei told Putin, according to a BBC report.
In a significant move, the National Iranian Oil Company and Russian Gas producer Gazprom on Tuesday inked a USD 40 bln memorandum of understanding (MoU), said the Iran's Oil Ministry's news agency Shana.