Geopolitics
Governance/Geopolitics
Australia, allies will 'lose the next decade' unless it stands up to China in the South China Sea: Australian Defence Minister
Just Earth News | @justearthnews | 09 Feb 2022, 05:55 am Print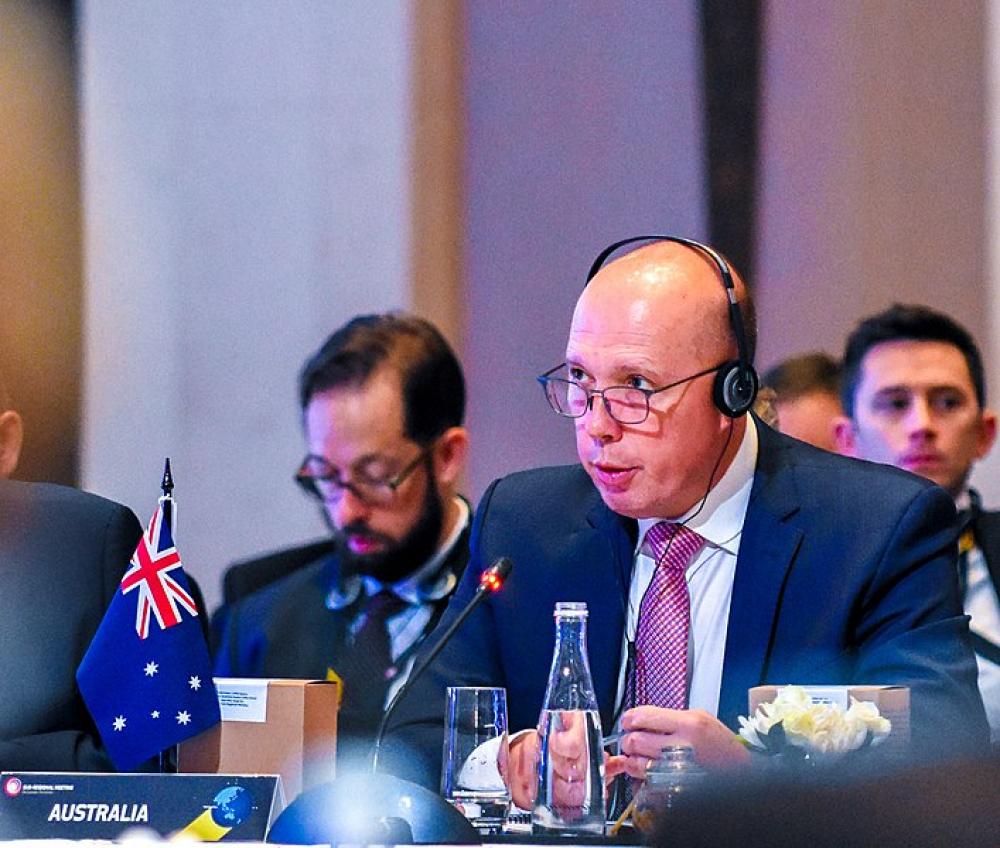 Australia | Peter Dutton
File image by Australian Embassy Jakarta via Wikimedia Creative Commons
Canberra: Australian Defence Minister Peter Dutton has warned that Australia and its allies will "lose the next decade" unless it stands up to China in the South China Sea.
Dutton was quoted as saying by The Sydney Morning Herald the United States and its allies had previously "acquiesced" to Beijing in the disputed waterway, allowing it to build artificial islands and defence bases out of coral reefs.
He said he believed it was important to speak out about China for two main reasons: to educate the Australian public and to ensure the past decade was not repeated in which Beijing had militarised the South China Sea.
"I think we've lost a considerable period of time where China gave assurances about their activity in the South China Sea," Dutton told this masthead.
"And the United States and others acquiesced and allowed the militarisation now to the point where China has 20 points of presence in the South China Sea, which does not help stability in the region," he said.
"If we continue on that trajectory, then I think we'll lose the next decade. And my sense is that we're better off being honest about that,' he said.