Geopolitics
Governance/Geopolitics
COVID-19 vaccine made mandatory for US troops: President Joe Biden supports Pentagon
Just Earth News | @justearthnews | 09 Aug 2021, 10:36 pm Print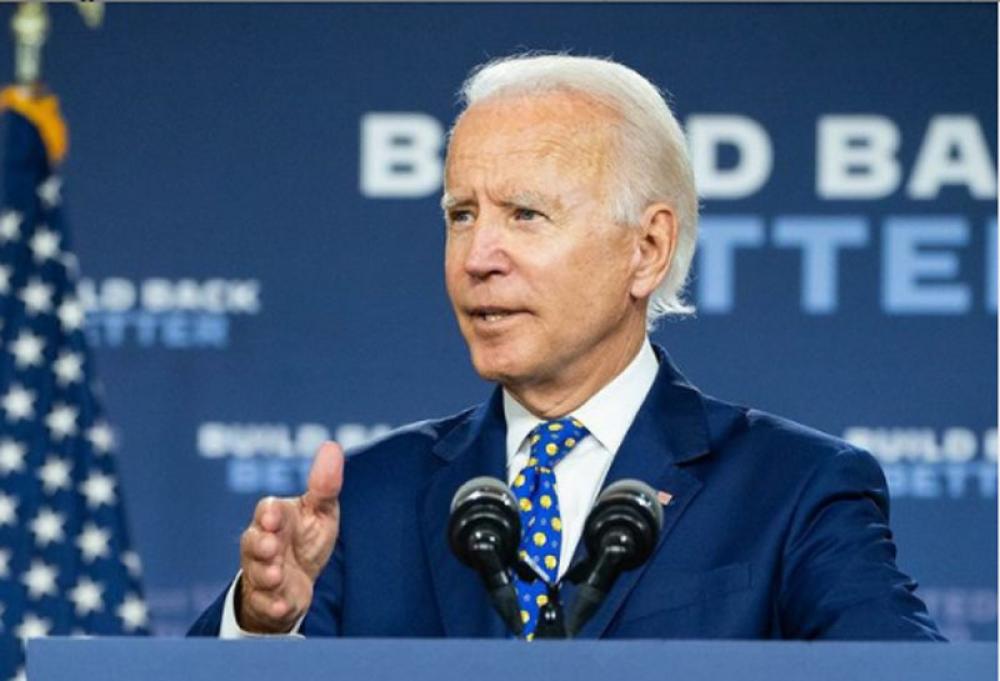 Joe Biden
Washington: US President Joe Biden on Monday said he strongly supported the effort by the Department of Defence (DOD) to make COVID-19 vaccine mandatory for members of the U.S. military by Sept. 15.
"I strongly support Secretary Austin's message to the Force today on the Department of Defense's plan to add the COVID-19 vaccine to the list of required vaccinations for our service members not later than mid-September. Secretary Austin and I share an unshakable commitment to making sure our troops have every tool they need to do their jobs as safely as possible. These vaccines will save lives. Period. They are safe," Biden said in a statement released by White House.
"They are effective. Over 350 million shots have been given in the United States alone. Being vaccinated will enable our service members to stay healthy, to better protect their families, and to ensure that our force is ready to operate anywhere in the world. We cannot let up in the fight against COVID-19, especially with the Delta variant spreading rapidly through unvaccinated populations," he said.
"We are still on a wartime footing, and every American who is eligible should take immediate steps to get vaccinated right away. I am proud that our military women and men will continue to help lead the charge in the fight against this pandemic, as they so often do, by setting the example of keeping their fellow Americans safe," Biden said shortly after the DOD released Secretary of Defense Lloyd Austin's memo.
Earlier in the day, Austin said in the memo that he "will seek the president's approval to make the vaccines mandatory no later than mid-September, or immediately upon" licensure by the U.S. Food and Drug Administration (FDA), "whichever comes first."
Absent the FDA's full approval to the Pfizer vaccine, which is now authorized only for emergency use, Austin will have to seek a waiver from Biden in order to make inoculation compulsory for the men and women in uniform. The secretary said in the memo that a full FDA licensure is expected "early next month."
The Pentagon's decision came a little over a week after Biden announced that he had directed the department "to look into how and when they will add COVID-19 to the list of vaccinations our armed forces must get."
Discussions over mandatory vaccination among active duty troops gained momentum after Biden, while making the suggestion to the Pentagon, announced in late July that all federal civilian workforce in the executive branch were required to attest to their vaccination status, or subject to regular testing, mask-wearing and social-distancing while on the job, as well as restrictions on official travel.
According to the Pentagon, more than 1 million troops have been fully vaccinated and another 237,082 have received one shot. The data, last updated on Aug. 4, also showed that vaccination rates vary widely among different military services.
(With UNI/Sputnik inputs)