Geopolitics
Governance/Geopolitics
China reacts to Australia-NZ government's remark on Hong Kong, Uyghur issues
Just Earth News | @justearthnews | 01 Jun 2021, 08:41 am Print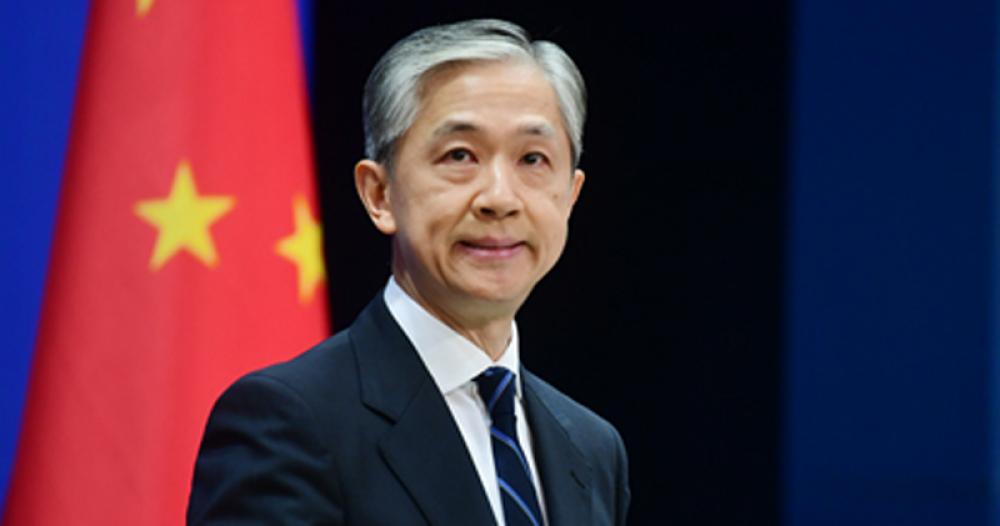 Uyghur
Image: Chinese Ministry of Foreign Affairs website
Beijing: The Chinese government has expressed concern over the statement issued by New Zealand and Australian PMs over the Hong Kong and Uyghur issues.
"The leaders of Australia and New Zealand, with irresponsible remarks on China's internal affairs relating to Hong Kong and Xinjiang as well as the South China Sea issue, have made groundless accusations against China, grossly interfered in China's internal affairs and seriously violated the international law and basic norms governing international relations. China firmly opposes this."
"We once again urge relevant parties to stop making irresponsible remarks and act in ways that are conducive to bilateral relations and regional peace and stability, rather than the opposite," he said.
Australia and New Zealand have jointly expressed deep concerns over the situation that limits the rights and freedoms of the people of Hong Kong and the Chinese government's treatment towards Uyghur Muslims.
In a joint statement, New Zealand's Prime Minister Jacinda Ardern and her Australian counterpart Scott Morrison said: "The Prime Ministers expressed deep concern over developments that limit the rights and freedoms of the people of Hong Kong and undermine the high degree of autonomy China guaranteed Hong Kong until 2047 under the Sino-British Joint Declaration."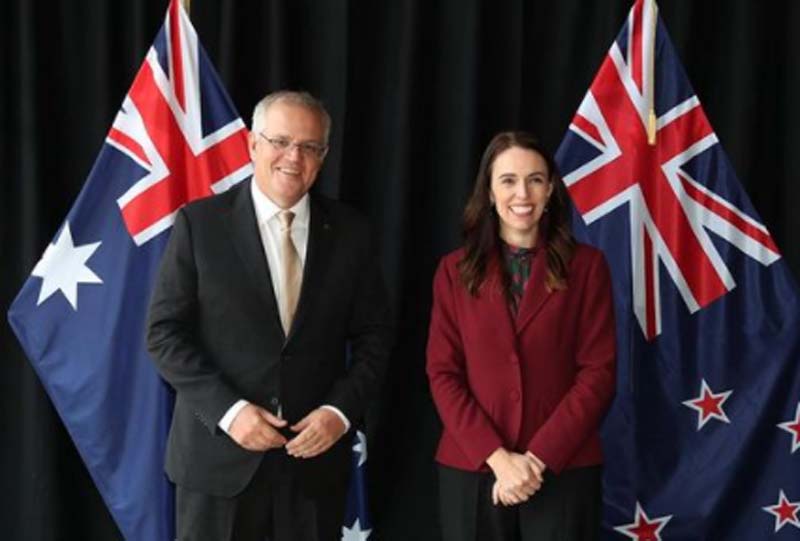 "The Prime Ministers also expressed grave concerns about the human rights situation in the Xinjiang Uyghur Autonomous Region and called upon China to respect the human rights of the Uyghur people and other Muslim minorities and to grant the United Nations and other independent observers meaningful and unfettered access to the region," read the statement.
In the statement released by the Australian PM's office, Morrison expressed serious concern over developments in the South China Sea, including the continued militarisation of disputed features and an intensification of destabilising activities at sea.
"The Prime Ministers further underscored the importance of freedom of navigation and overflight. They emphasised that maritime zones must accord with the United Nations Convention on the Law of the Sea (UNCLOS) and called on all parties to respect and implement decisions rendered through UNCLOS dispute settlement mechanisms.
"The Prime Ministers reiterated the importance of the South China Sea Code of Conduct being consistent with international law, particularly UNCLOS; not prejudicing the rights and interests of third parties; and supporting existing, inclusive regional architecture," read the statement.