Development
Governance/Geopolitics
US Secretary of State Blinken says country will respond to aggressive Russian acts
Just Earth News | @justearthnews | 06 May 2021, 01:37 am Print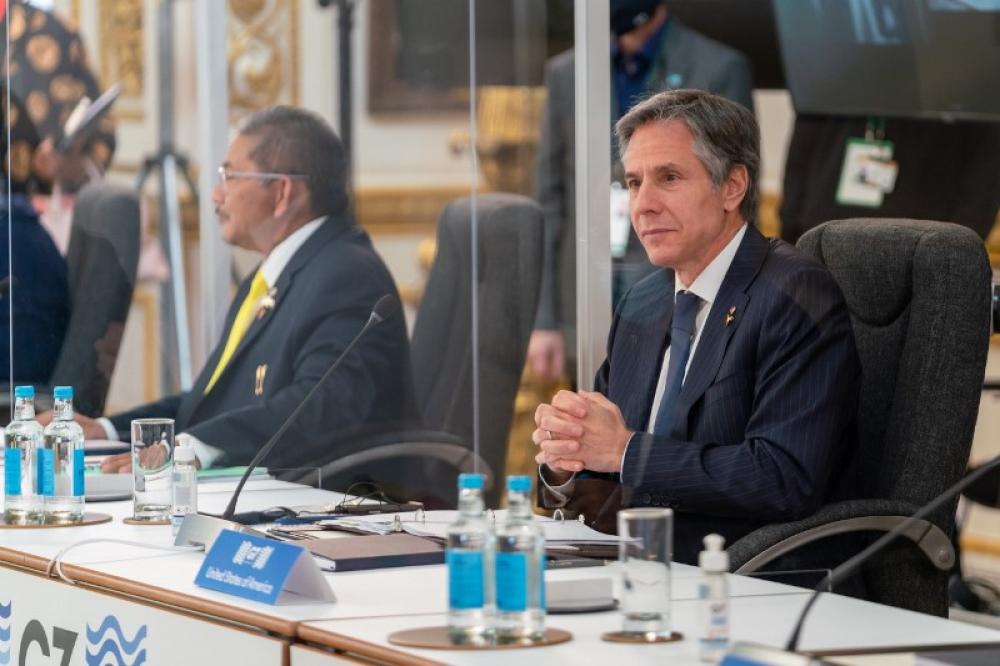 US-Russia
US Secretary of State Antony Blinken. Photo: twitter.com/SecBlinken
London: US Secretary of State Antony Blinken has said Washington will respond to aggressive and reckless acts by Moscow, during an interview with the BBC.
He said the US was keeping a close watch on Russia's actions in several matters, including the treatment of opposition leader Alexei Navalny, the Solar Winds hack and election interference.
Blinken, who was in the UK for a meeting of foreign ministers of the G7 group of industrialised nations, told the BBC: "We would prefer a more stable and predictable relationship."
While Russia enjoyed close bilateral ties with the US during former President Donald Trump's tenure, it has gone a bit cold with President Joe Biden stating in February that the "days of the United States rolling over in the face of Russia's aggressive actions… are over".
A recent US statement also criticised Russia for its "irresponsible and destabilising behaviour", mainly against Ukraine.
US Troops to leave Afghanistan by September:
Blinken said that the US troops will leave Afghanistan by September.
However, the US Secretary of State said the country would remain engaged and stay in the game despite troops withdrawal.
He also urged regional powers to step up and help Afghanistan remain on a positive path.