Development
Governance/Geopolitics
Geelani's resignation from APHC hints at rift within Kashmiri separatists
Just Earth News | @justearthnews | 30 Jun 2020 Print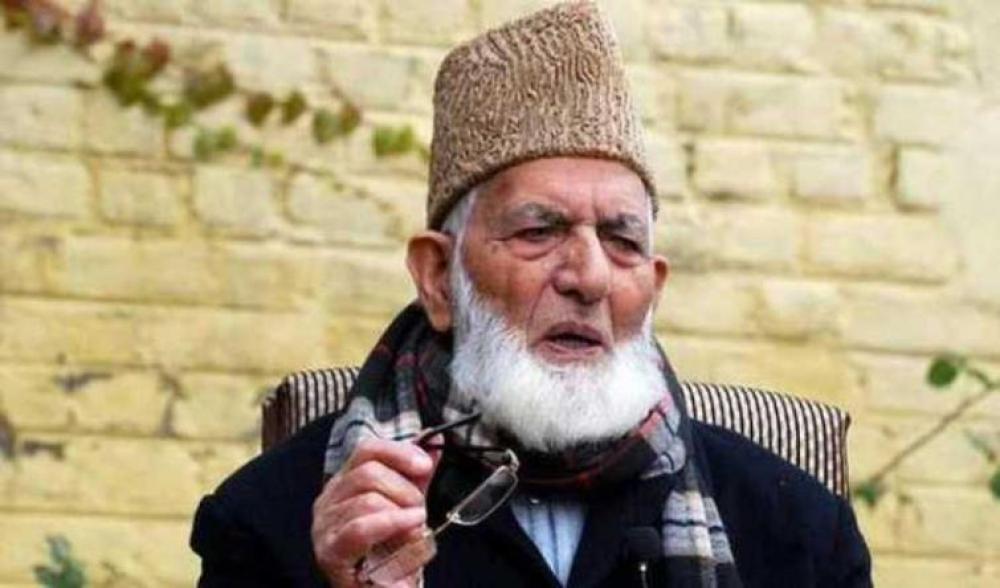 Srinagar: The resignation of Syed Ali Shah Geelani, who was the face of separatists in Kashmir from last over three decades, from the hardline Hurriyat Conference (HC) hints at the growing rift among Kashmiri separatists.
Security sources in New Delhi told The Week magazine there has been infighting in the APHC (All Party Hurriyat Conference), which was tilting towards Salahuddin, and Geelani was gradually left with little option but to exert pressure.
Security officials told The Week the ISI has been backing Geelani, and the recent attack on Salahuddin— who heads the alliance of pro-Pakistan terrorist groups called the United Jihad Council—was the first major indication of ISI's frustration for being unable to carry out a major terrorist incident in Jammu and Kashmir post abrogation of Article 370.
The ISI-backed groups had also failed to garner enough support in Kashmir against India's move.
The growing voices of 'Independent Kashmir' as against accession were also a bigger worry for the ISI. Salahuddin was tilting towards this line, security sources told the Indian magazine.
The 90-year-old Geelani, who has not been keeping well from last several years, was the life-long chairman of Hurriyat Conference.
In an audio message, Geelani said he was announcing his resignation from the All-Party Hurriyat Conference because of 'the current circumstances' in the amalgam.
"In view of the current state of the Hurriyat Conference, I am announcing my complete dissociation with the amalgam. In this context, I have already sent a detailed two-page letter to all constituents of the amalgam, an alliance of different separatist organisation" Geelani said in an audio message released this morning.
Geelani was among the founder members of HC which was formed in 1993 and Mirwaiz Moulvi Omar Farooq was the first chairman of the amalgam after his father was assassinated on May 21, 1990 by unidentified gunmen at his Nigeen house.
The HC split into two factions -- hardline Hurriyat Conference and moderate Hurriyat Conference -- in 2003. Mr Geelani also formed a new party Tehreek-e-Hurriyat (TeH) in the same year.
Geelani had been leading the hardline faction of Hurriyat Conference while the moderate faction was being led by cleric Mirwaiz Umar Farooq.
He had in March 2018 quit from the post of chairman of Tehreek-e-Hurriyat, a separatist party floated by him, though continued as head of the Hurriyat Conference. Mr Geelani's close aide Mohammad Ashraf Sehrai had taken over as chairman of the Tehreek-e-Hurriyat (TeH).