Geopolitics
Governance/Geopolitics
UN official to visit Maldives ahead of presidential poll
06 Nov 2013, 12:25 pm Print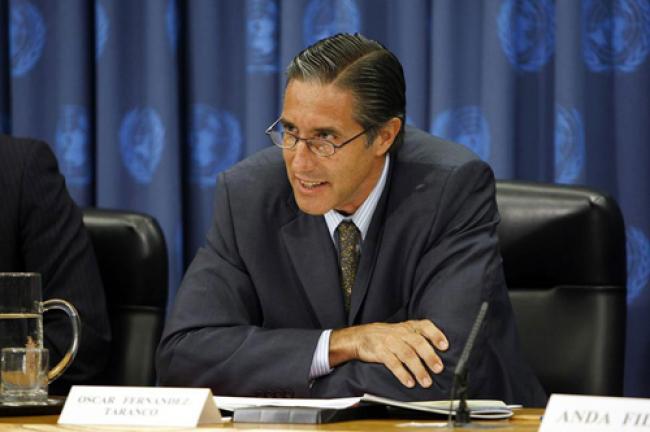 New York, Nov 6 (JEN): A senior United Nations political official will begin a two-day mission to the Maldives on Wednesday to meet with key actors and government officials prior to the presidential election scheduled for 9 November.
The visit by Assistant Secretary-General for Political Affairs Oscar Fernandez-Taranco follows a call by Secretary-General Ban Ki-moon on the South Asian nation to hold a re-run election as soon as possible so that a new president can be inaugurated on
11 November
in accordance with the Constitution.
The results of the presidential poll held in September were annulled by the Supreme Court, and a re-run scheduled for last month did not take place.
Fernandez-Taranco "will stress the importance of holding the elections as planned and ensuring a constitutional path forward, encouraging Maldivian political leaders and Government officials to fulfil their responsibilities towards the democratic process," said UN spokesperson Farhan Haq.
The visit coincides with that of the Special Envoy of the Commonwealth Secretary-General for the Maldives, Sir Don McKinnon, and reflects the very close coordination between the UN and the Commonwealth on the situation in the Maldives, Haq added.
Assistant Secretary-General for Political Affairs Oscar Fernandez-Taranco. UN Photo/Paulo Filgueiras