Development
Governance/Geopolitics
Number of Yellow Vest protesters in France fell to lowest since rallies began: Reports
Just Earth News | @justearthnews | 19 May 2019 Print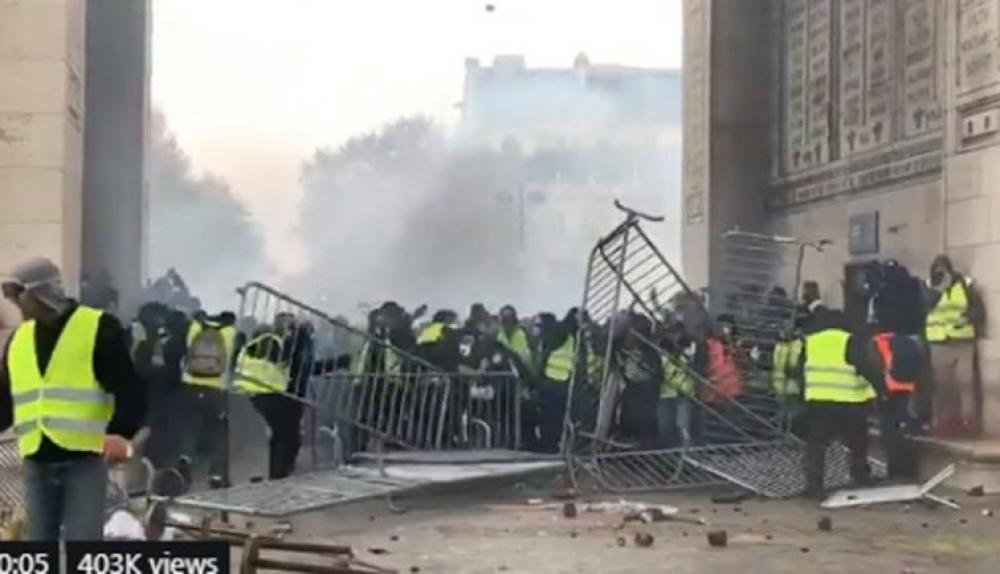 Image: Christophe Castaner Twitter page video grab
Moscow (Sputnik/UNI) The number of yellow vests protesters in France fell to 15,500 people nationwide, the lowest since the protests started in November, local media reported on Saturday.
The number of activists on Saturday fell from a week ago when 18,600 demonstrators took to the streets across the whole country, the France Info news service reported, citing the French Interior Ministry's data.

However, the number of protesters in Paris was 1,600, up from 1,200 a week ago.

The rallies also took place in Reims, Nancy, Toulouse, Lyon, Amiens, and other cities.

There were several incidents registered during the rallies. In Reims, activists attacked the police, who responded with tear gas. According to the Reims-based France Bleu Champagne Ardenne broadcaster, masked people smashed the windows of its office.

The wave of the yellow vest rallies started in France in mid-November over planned hikes in fuel taxes. While the French government has abandoned its plans to raise fuel taxes and has introduced other measures to improve the country's socioeconomic situation, protesters continue to take to the streets across France every weekend to express their discontent with the governmental policies.

The rallies usually lead to damage and clashes between the police and the activists.