Geopolitics
Governance/Geopolitics
Mali: Ban welcomes Netherlands' contribution to peacekeeping
02 Nov 2013, 08:46 am Print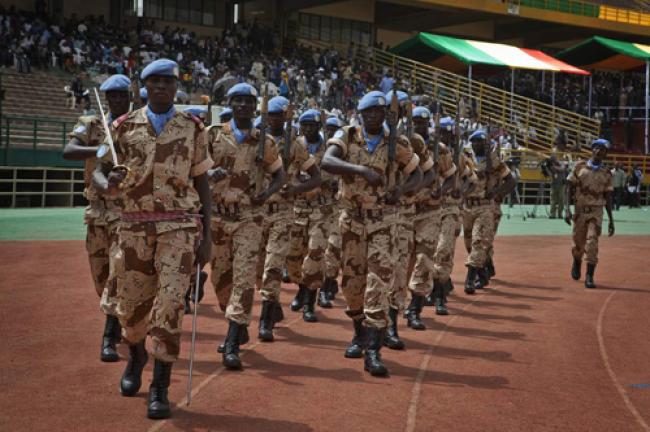 New York, Nov 2 (JEN): United Nations Secretary-General Ban Ki-moon Friday welcomed the decision of the Government of the Netherlands to supply personnel and equipment to the United Nations peacekeeping mission in Mali, and reiterated his call to Member States for further assistance.
In a statement from his spokesperson, Ban welcomed the Government's decision to make a "major contribution" to the UN Multidimensional Integrated Stabilization Mission in Mali (MINUSMA).

The Netherlands committed a major military element, including four armed helicopters, other critical assets, and approximately 380 military, police and civilian personnel, according to the statement.

"This contribution dovetails with existing Dutch development cooperation efforts in Mali," the spokesperson noted.

Ban also reiterated Friday his call to Member States to assist MINUSMA in reaching its full authorized strength and in implementing its mandate in support of sustainable peace and security in the country.

In April, the Security Council approved a 12,600-strong MINUSMA, authorizing the blue helmets "to use all necessary means" to carry out security-related stabilization tasks, protect civilians, UN staff and cultural artifacts and create the conditions for provision of humanitarian aid.

MINUSMA's core task is to support the political process in Mali, in close coordination with the African Union (AU) and the Economic Community of West African States (ECOWAS).
UN Peacekeepers from Chad serving with the UN mission in Bamako, Mali. Photo: MINUSMA/Marco Dormino