Development
Governance/Geopolitics
White House releases pictures of Mike Pompeo's meeting with N Korean leader Kim Jong Un
Just Earth News | @justearthnews | 27 Apr 2018 Print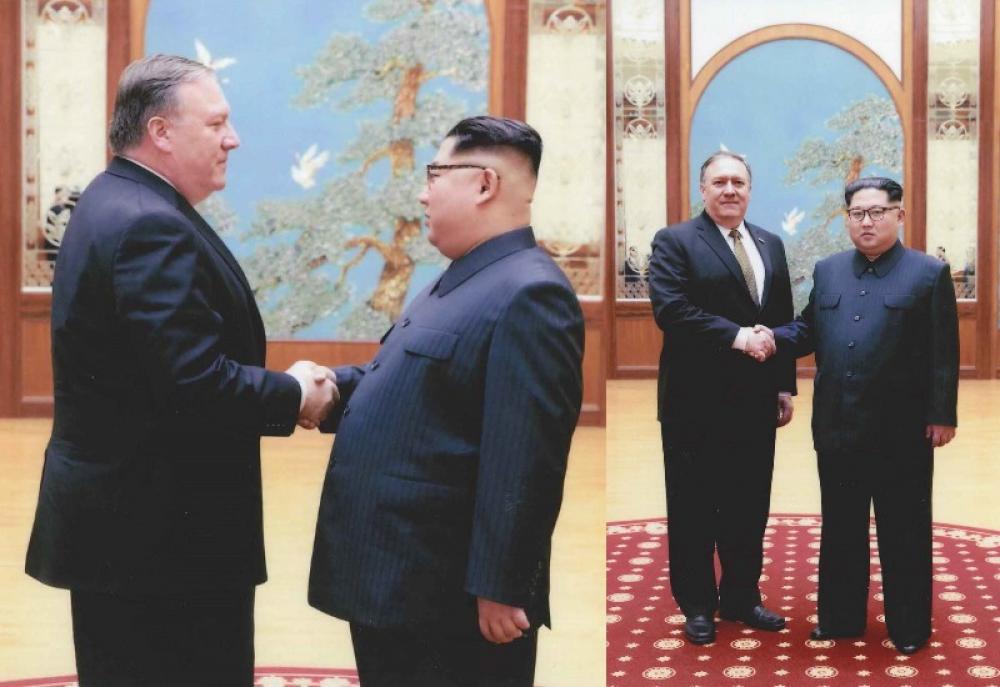 Washington: The White House has released pictures where newly appointed Secretary of State Mike Pompeo could be seen meeting North Korean leader Kim Jong Un.
Pompeo visited the Asian country recently.
White House press secretary Sarah Sanders shared the images images where Pompeo could be seen shaking hands with the North Korean leader.
"Great to have Secretary Pompeo confirmed. He will do an excellent job helping @POTUS lead our efforts to denuclearize the Korean Peninsula. (photos from previously confirmed Easter weekend trip)," Sanders tweeted.
Pompeo visited the nation this year when he was serving as the CIA director.
The meeting took place ahead of US President Donald Trump and Kim's meeting, scheduled to take place in May or June this year.
Sanders on Wednesday said that the US feels that North Korea is moving 'in the right direction' on the Korean Peninsula denuclearization issue.
"We think that the maximum pressure campaign is working," Sanders said during a press conference on Wednesday.
She said the US will not let up on the maximum pressure campaign against North Korea.
"But again, we're not going to let up on that campaign until we see some of the words that they've made go into concrete action. But they're moving in the right direction," she said.
Meanwhile, in a major development, North Korea has announced that it will suspend nuclear and missile tests in the country, media reports said.
The country has also decided to shut down a nuclear test site, reports said.
The announcement was made by North Korean leader Kim Jong-un.
"From April 21, North Korea will stop nuclear tests and launches of intercontinental ballistic missiles," the Korean Central News Agency said as quoted by South Korea's Yonhap News Agency.
"The North will shut down a nuclear test site in the country's northern side to prove the vow to suspend nuclear test," it added.
Images: Sarah Sanders Twitter page