Geopolitics
Governance/Geopolitics
Darfur: Displacement slows but returns remain difficult, warns UN peacekeeping chief
Just Earth News | @JustEarthNews | 11 Jan 2018, 06:06 am Print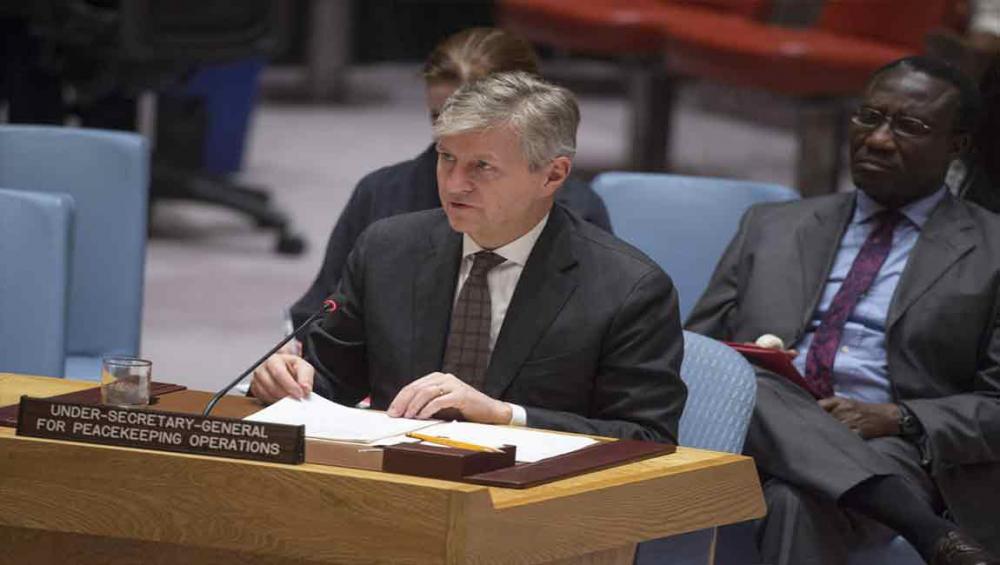 New York, Jan 11 (JEN): Despite some recent voluntary returns among those displaced in Sudan's Darfur region, lack of security, services and sustainable livelihoods in return areas have become major impediments to returns, the top United Nations peacekeeping official told the Security Council Wednesday.
"Thus far, the humanitarian indicators illustrate a continuing emergency situation," said Jean-Pierre Lacroix, the Under-Secretary-General for Peacekeeping Operations, briefing the Security Council.
Across the region, there are some 2.7 million displaced persons, of whom 2.1 million are in need of assistance, and 1.6 million living in a range of camps and settlements.
In his briefing, Lacroix also informed the 15-member Council that without major incidents overall, the disarmament campaign in the region has been received with mixed reactions and scepticism, especially by the internally displaced persons, while local authorities and tribal leaders consider that it has increased the security among the communities.
In that context, the African Union UN Hybrid Operation in Darfur (UNAMID) is engaging the authorities on reported concerns over non-respect for the rule of law and violations of human rights associated with the campaign, while monitoring its conduct in the camps for internally displaced persons (IDPs).
"In the meantime, progress towards achieving a negotiated political settlement to the conflict remains elusive," added the UN peacekeeping chief.
Lacroix went on to inform the Security Council that the first phase UNAMID reconfiguration had finished and 11 team sites had been closed and handed over to the Darfur state governments.
He also updated them on the Mission's ongoing work on state-specific stabilization plans in cooperation with the Darfur state governments and the UN country team.
Concluding his briefing, Lacroix urged the Security Council to consider a new mission concept with adjusted priorities in the context of the renewal of UNAMID mandate in June.
He also called for prioritizing the consolidation of peacebuilding efforts in Darfur in order to safeguard the achievements and to avoid a relapse into conflict.