Geopolitics
Governance/Geopolitics
Trudeau Skype chat with NZ PM-elect Jacinda Ardern
Just Earth News | @justearthnews | 24 Oct 2017, 09:56 am Print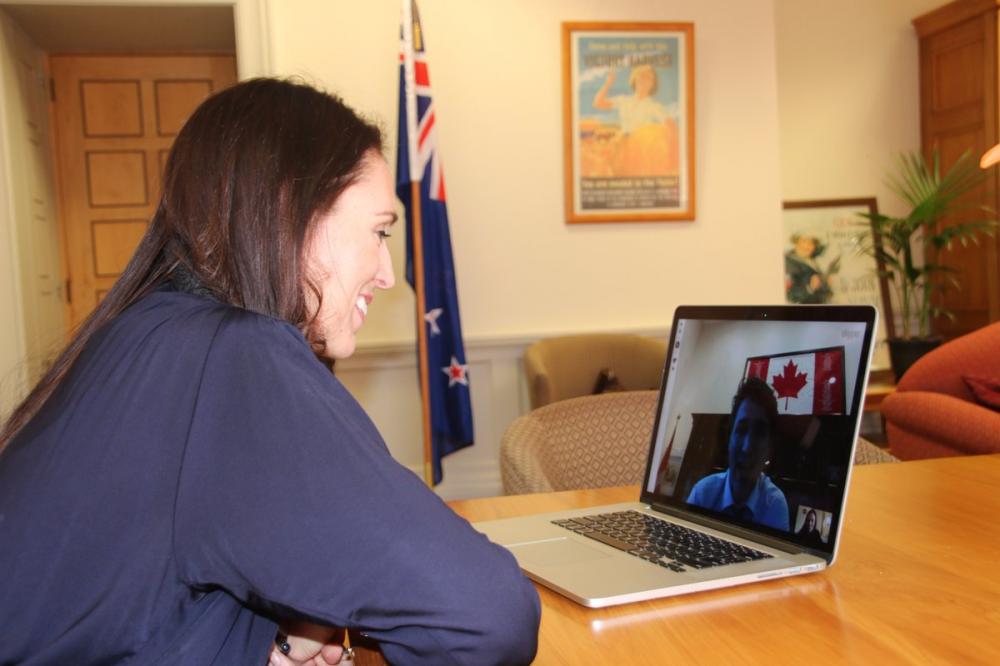 Ontario, Oct 24 (JEN): Canadian Prime Minister Justin Trudeau recently chatted with New Zealand Prime Minister-elect Jacinda Ardern via Skype.
Trudeau took to Twitter to deliver the news himself.
In his post, he wrote that he is eager to meet the newly elected Kiwi Prime Minister.
"Skype chat with New Zealand PM-designate @jacindaardern! Eager to meet in person soon to keep building ties & trade between our countries," his post read.
Ardern, 37, is one of the youngest Prime Minister designate in the world.
The incoming Prime Minister is the leader of the New Zealand Labour Party.
Last week, Trudeau had congratulated Ardern on Facebook soon after the announcement of her win was made public.
He had said, "...we have the opportunity to bring our two countries even closer together as we tackle common issues that face both Canadians and New Zealanders."
Both Trudeau and Ardern feature in the list of young leaders of the world.
Ardern is set to take office next month, after the New Zealand First party decided to form a centre-left coalition with her Labour Party.
The New Zealand national election had ended without a clear winner and the Kiwi population was waiting to know the name of their leader since Sep 23.
In her first full interview, she has attacked 'capitalism' as a 'blatant failure'.
"If you have hundreds of thousands of children living in homes without enough to survive, that's a blatant failure," she said. "What else could you describe it as?" she told current affairs programme The Nation.
Taking a swipe at the incumbent Prime Minister Bill English and his National Party, who held power for nine years, she said, "When you have a market economy, it all comes down to whether or not you acknowledge where the market has failed and where intervention is required. Has it failed our people in recent times? Yes."
"How can you claim you've been successful when you have growth roughly three per cent, but you've got the worst homelessness in the developed world?" she added.
She said that the measures for New Zealand will have to change,
"We need to make sure we are looking at people's ability to actually have a meaningful life, an enjoyable life, where their work is enough to survive and support their families," Ardern added.
Following her appointment, Ardern will become the youngest female leader of any developed economy.

Image: twitter.com/nzlabour