Geopolitics
Governance/Geopolitics
Security Council extends mandate of UN peacekeeping mission in Lebanon
Just Earth News 31 Aug 2016, 05:24 am Print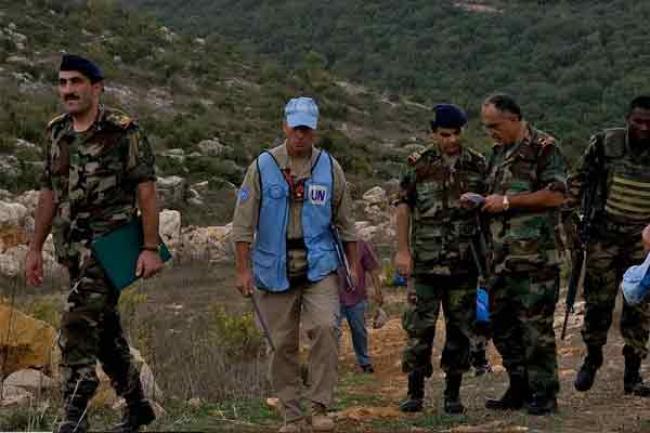 New York, Aug 31 (Just Earth News): The United Nations Security Council on Tuesday unanimously extended the mandate of the UN Interim Force in Lebanon (UNIFIL), until the end of August 2017.

Adopting resolution 2305, the Council also expressed concern at the limited progress made towards a permanent ceasefire, a decade after the adoption of resolution 1701, which helped end the 2006 war between Israel and the Lebanese group Hizbollah.

Originally established in 1978, UNIFIL was greatly reinforced after the 2006 fighting to oversee the cessation of hostilities between the two sides. It is tasked with ensuring that the area between the so-called 'Blue Line' – separating Israel and Lebanon – and the Litani River is free of unauthorized weapons, personnel and assets. It also cooperates with the Lebanese Armed Forces so they can fulfil their security responsibilities.

In its resolution, the 15-member body also asked UN Secretary-General Ban Ki-moon, in accordance with global peacekeeping best practices, to conduct a strategic review of the mission by February 2017 to help to ensure that it was appropriately configured to fulfil its mandated tasks.

The Council urged all parties to make tangible progress towards a permanent ceasefire and urged the Government of Israel to "expedite the withdrawal of its military from northern Ghajar, in coordination with UNIFIL," said the statement. The withdrawal from northern part of the village of Ghajar, which straddles the area between the countries is one of the terms of the Security Council's resolution 1701.

In the resolution, the UN body also called on all parties to respect the safety of the mission and its personnel, and reiterated its call on Lebanon to complete its investigation into three separate attacks on UNIFIL convoys on 27 May, 26 July and 9 December 2011, respectively, injuring a number of UN peacekeepers.

In related news, UN Secretary-General Ban Ki-moon welcomed the extension of UNIFIL's mandate and said that, in the past ten years, its area of operation and areas along the 'Blue Line' have witnessed the longest period of relative calm in decades. "[However] calm should not be mistaken for progress on the remaining objectives of resolution 1701," said Ban, according to a statement issued by his office. "The violent and unstable regional context emphasizes the importance of tangible progress by the parties toward a permanent ceasefire, as envisaged in the resolution."

Thanking the countries contributing their troops to the mission, the UN chief emphasized the need for the parties to focus on the goal of a permanent ceasefire and to act proactively to address all outstanding issues in the implementation of resolution 1701 and other relevant Security Council resolutions.