The Belgian-British aviator landed at an airfield outside Kortrijk, Belgium to end her odyssey which had begun on Aug. 18.
Sharing anecdotes about her journey which included stops in 60 countries, she said flying over Siberia was an enormous challenge due to the cold weather conditions.
"If the engine was to stall I'd be hours away from rescue. I'm not sure I would have survived," she added, as reported by BBC.
She also faced major challenges in the blinding smog of Delhi and the raging wildfire smoke in California. At one point she was stranded in Nome after her Russian visa expired and her passport had to be sent to the Russian consulate in Houston in the USA.
After achieving the grand feat, the teenage pilot looks to encourage girls to take up STEM ( science, technology, engineering, maths) professions.
Rutherford, whose parents were pilots, beat the record of former youngest woman to fly around the world, Shaesta Waiz.
Shaesta, a US pilot of Afghan origin, was (30) when she set the benchmark.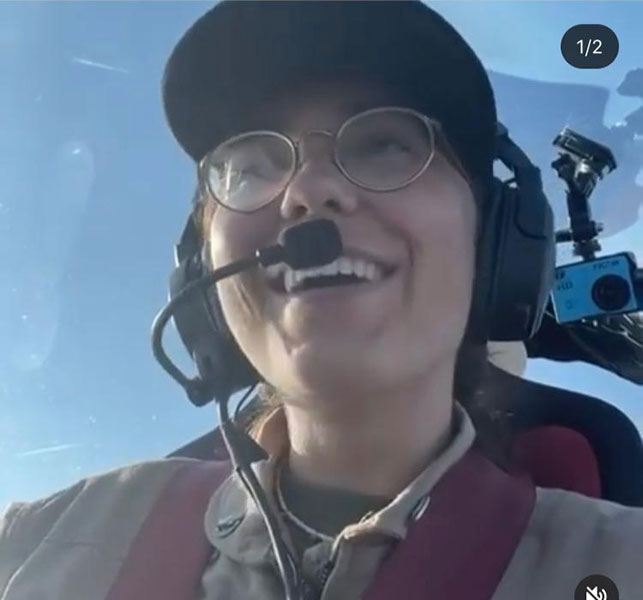 Rutherford also became the first woman to fly solo in a microlight which was lent to her under a sponsorship deal.
The microlight came with its own set of problems, as the pilot was not allowed to fly at night.
Adding to the woes, China didn't grant permission to her to enter their airspace because of covid restriction, which caused her to take a six hour long detour over water, AFP reported.
The 32,000 miles long trip included circumnavigating over Bering Strait, California, Saudi Arabia, Colombia and other places all coming with their own set of challenges in forms of restrictions, diverse weather situations, expiry of visa, and an unscheduled stop.
During her landing in Belgium which marked the end of her trip, she was accompanied by four planes from the Belgian Red aerobatic team.