The assailants launched the attack at around 7:45 am local time in Shor Bazar area of Kabul city, reported Khaama Press.
At least 150 people were present inside the gurudwara when the attack took place and most of them were rescued by security forces later.
The Islamic State (IS) group, which has targeted Sikhs before in Afghanistan, says it is behind Wednesday's attack, reported BBC.
Taliban group earlier denied its involvement in the incident.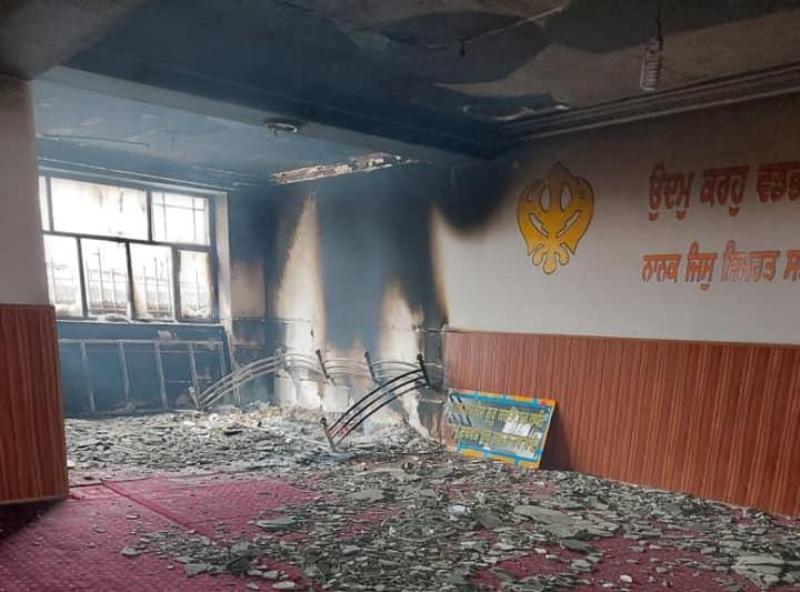 Taliban spokesperson Zabiullah Mujahid issued a statement earlier, stating that the Islamic Emirate has no link with the attack in Shor Bazar area of Kabul, reported Afghanistan-based news agency Khaama Press.
According to some terrorism experts, this is the likely handiwork of the LeT (Lashkar-e-Taiba) and Haqqani group that have been carrying out activities in the name of Daesh.
"While the whole world is United against Corona Virus, some elements like Taliban/ TTP continue with their hatred. This is high time Pakistan should stop its support to such elements and stand together with humanity and with civilisations," said a source in Kabul.
Earlier this month, Afghanistan's Islamic State affiliate struck at a gathering of minority Shiite Muslims in the country's Kabul city. The incident had left 32 people killed.
People of the minor Sikh community have faced widespread discrimination in the country in the hands of Islamic extremists.
Over the years, a large number of Sikhs and Hindus of Afghanistan have sought asylum in India.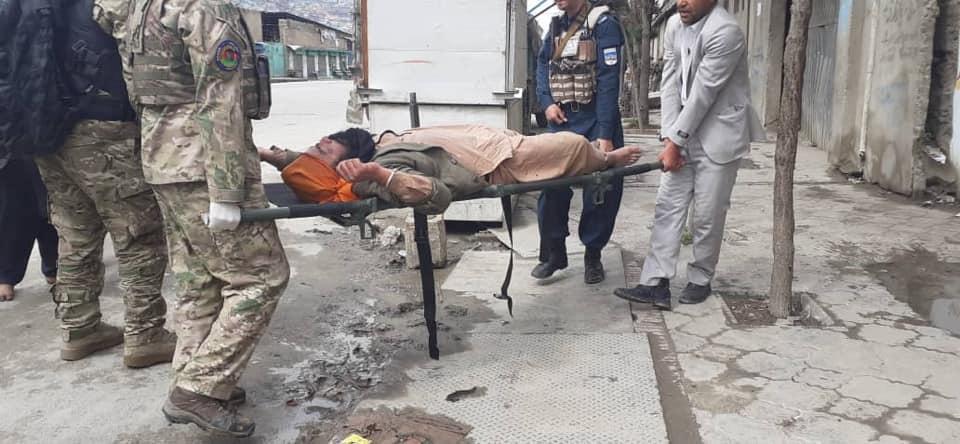 A convoy of Sikhs and Hindus was attacked by an ISIS suicide bomber in 2018 when they were on their way to meet Afghan President Ashraf Ghani in the eastern city of Jalalabad.
The attack had killed 19 people.
World condemns attack:
United Nations Assistance Mission in Afghanistan (UNAMA) condemned the attack and tweeted: "UNAMA outraged by today's attack on worshippers at Sikh-Hindu temple in Kabul. There can be no justification for the killing of civilians at a religious house. Our condolences to the victims and their families. #Afghanistan."
US Embassy in Afghanistan posted: "Our condolences to the families and victims in today's attack against the Sikh temple. We strongly condemn these fanatics & criminals who target a house of worship to harm innocents. Peace will only come when people resolve their differences through words, not guns."
Indian PM Narendra Modi also condemned the attack.
The country's Ministry of External Affairs said in a statement: "Such cowardly attacks on the places of religious worship of the minority community, especially at this time of COVID 19 pandemic, is reflective of the diabolical mindset of the perpetrators and their backers."
"India stands in solidarity with the people, the Government and the security forces of Afghanistan in their efforts for bringing peace and security to the country," read the statement.