"It is too late to save Afghanistan, but at least it might set us — at long last — on a better policy track in dealing with Pakistan as it is: a state sponsor of terror that has killed thousands of our people and tens of thousands of Afghans," Orton said in his article published in UnHerd.
He said the Taliban cannot fight Al-Qaeda.
"Al-Qaeda has sworn an oath of allegiance to the Taliban leader, and on the battlefield they are completely intertwined. One of the most visible Taliban leaders in Kabul has been Khalil Haqqani, who is a senior operative in the Haqqani Network. This network is deeply woven into Al-Qaeda's presence in Afghanistan and has leaders simultaneously holding senior positions in the Taliban," Orton wrote.
"These organisational overlaps are reinforced by family ties. In short, there is no real-world distinction between the Taliban and Al-Qaeda," he said.
"At root, the distinction between ISKP and the Taliban is their nature: ISKP is a non-state actor and the Taliban is a wing of Pakistan's (deep) state. The network of jihadists that has just taken over Afghanistan — led by the Taliban and the Haqqani Network — is just the latest iteration of Pakistan's jihad project in Afghanistan, which began no later than 1974," he wrote.
Further speaking on the role played by Pakistan, he said, "The ISI has recruited, trained, armed, funded, and often led the Islamist militants in Afghanistan in order to create a colonial dependency because the ISI believes it is in a civilisational war with India. And unless Pakistan controls Afghanistan, India will, and this will 'encircle' Pakistan."
On August 15, the Taliban entered Kabul.
President Ashraf Ghani resigned and fled the country to prevent what he described as bloodshed that would occur if militants stormed the city.
Many countries have since started evacuating their citizens and diplomatic personnel from Afghanistan.
Anti-Taliban demonstrations are taking place in different parts of the globe.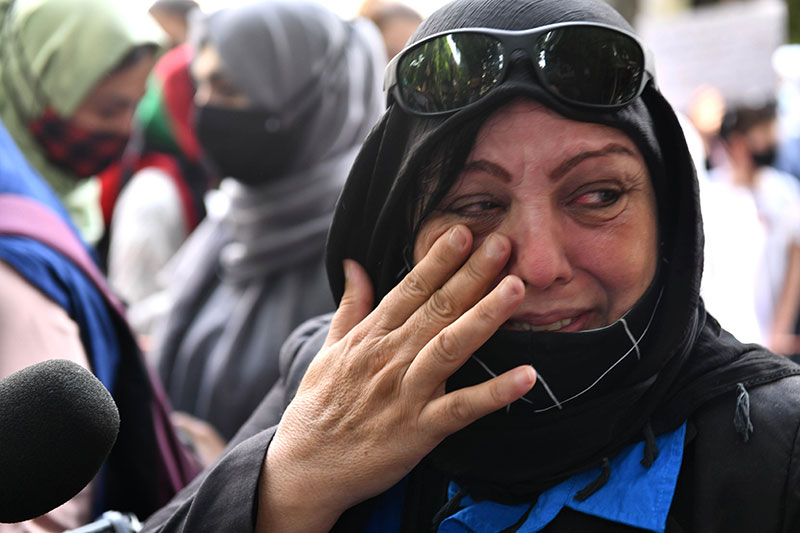 Thursday blasts:
The death toll from a series of terrorist attacks, led by the Islamic State, in the Afghan capital of Kabul has reached 103 people, media reported Friday.
The Wall Street Journal reported that at least 103 people – 90 Afghan civilians and 13 US servicemen – have been killed in the attacks.
As many as 1,338 people have been injured by the terrorist attacks.
At least four blasts targeted Kabul airport and its outskirts. The Islamic State-Khorasan terrorist group reportedly claimed responsibility for the attacks which occurred Thursday evening.
Thousands of people have been gathering outside the Kabul airport in recent days with western troops racing to evacuate foreigners and Afghans from the war-torn country by an Aug 31 deadline, set by US President Joe Biden.